Meat Dishes
My Name Is Snickerdoodle: Fabulous Food Friday #79. *EDITED* {For more about this recipe click here!}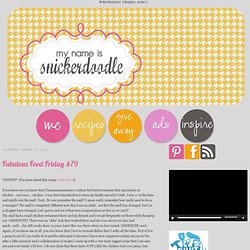 If you know me you know that I laaaaaaauuuuuuve a certain fast food restaurant that specializes in chicken...not cows...chicken. I was first introduced to it when my family moved to Utah. I was 17 at the time and totally into the mall. Yeah. Slow Cooked Italian Beef | Crockpot Italian Beef Sandwiches. CopyKat Recipes. Healthy Turkey Meatballs. It's time to change up your recipes with the changing leaves!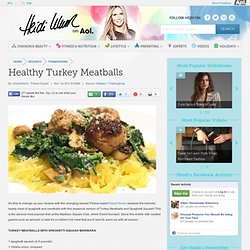 Fitness expert David Kirsch replaces the beloved hearty meal of spaghetti and meatballs with this seasonal version of Turkey Meatballs and Spaghetti Squash! This is the second most popular dish at the Madison Square Club, which David founded. Serve this entrée with cooked greens such as spinach or kale for a nutrient rich meal that you'll want to warm up with all season. The Easiest Bar-B-Que Pork You've Ever Made. It's almost summer, and that means sun, great friends, cold drinks, and amazing food.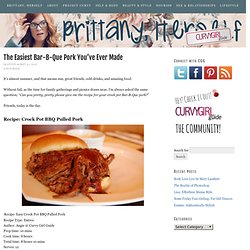 Without fail, as the time for family gatherings and picnics draws near, I'm always asked the same question, "Can you pretty, pretty please give me the recipe for your crock pot Bar-B-Que pork?" Friends, today is the day. Recipe Type: Entree Author: Angie @ Curvy Girl Guide Prep time: 10 mins.
---