Cindywagner
Cindy Wagner
I posted this on my now defunct facebook page a few months ago. I don't recall if I posted it here, Thanks to mt Facebook friend Sunshine Jay for editorial support. Apologies if I'm being redundant, repetetive, or redundant.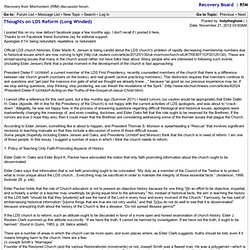 Thoughts on LDS Reform (Long Winded)
Welcome! We are so glad you're here! Lemonade and Lenses (L&L) was created out of a desire for a place where photographers, beginners and professionals, could share, learn, grow and inspire each other along the way. We are not only a blog that is an open forum for questions, thoughts, and industry shares but also a monthly photographers magazine that is dedicated to publishing articles to help photographers learn and grow, and images to inspire. Lemonade and Lenses' was founded on June 13th 2011 by Lexi Vornberg, Lexi Vornberg Photography .
About » Lemonade and Lenses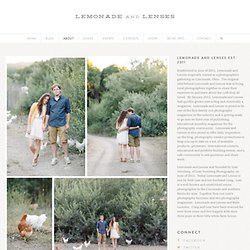 Travel blog ideas/Template