Cindywagner
Cindy Wagner
Detailed information on Desert Cabbage, Paddle Plant, Flapjack Plant, Ice Sculpture Kalanchoe Kalanchoe thyrsiflora
I posted this on my now defunct facebook page a few months ago. I don't recall if I posted it here,Thanks to mt Facebook friend Sunshine Jay for editorial support.Apologies if I'm being redundant, repetetive, or redundant. Official LDS church historian, Elder Marlin K.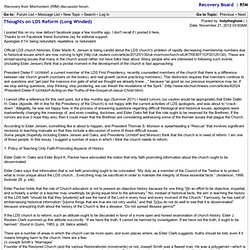 Thoughts on LDS Reform (Long Winded)
Lemonade and Lenses Est. 2011 Established in June of 2011, Lemonade and Lenses originally started as a photographers gathering in Cincinnati, Ohio. The original idea behind Lemonade and Lenses was to bring local photographers together to share their experiences and learn about the craft they all loved. By January 2012, Lemonade and Lenses had quickly grown into a blog and eventually a magazine. Lemonade and Lenses is proud to be one of the first family run photography magazines in the industry and is getting ready to go into its third year of publishing educational monthly magazines for the photography community.
About » Lemonade and Lenses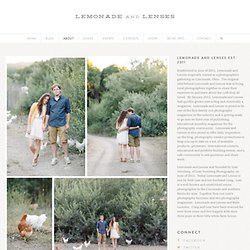 Travel blog ideas/Template