Hébergement gratuit de photos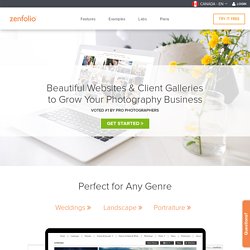 A Beautiful Home for Your Photos & Videos Get your own elegant website and photo blog with the best viewing experience on the web. Upload unlimited photos and video clips, share them online, protect with passwords, create beautiful slide shows, order prints, and much more.
Myspace Image Hosting - Free Image Hosting - Image Upload - imagecross.com (ic)
ImageVenue.com - Image Hosting and Image Upload
imgPlace.com - Image Hosting - Free Image Hosting - Free Image Uploading
You can upload about 140 different formats. There's even support for .RAR and .ZIP-archives! If you upload an archive with multiple images, you'll also get an album-address for all the pictures inside of it. Tags are separated by spaces, removal code is a password to let you remove images you upload.Max file upload size is 100MB. If you're crazy and upload that much, then you should consider getting friends. bayimg.com is a place where you can host all your images.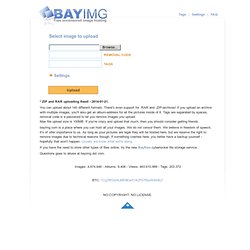 Image Hosting - ImageHosting.com