Explodethestreet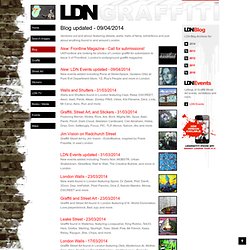 Ventures out and about, featuring streets, walls, halls of fame, exhibitions and just about anything found in and around London. New: Graffiti and Street Art - 31/03/2013 Graffiti and Street Art found in East London featuring Roa, KGS, Swae, Elmo, Boms, Bake, Gee, Cosa, Pins, Sweet Toof, L'enfant, Joe, Rusht, Nyook, Malarky, Jonesy, 616, Obit, Probs, Low Bros, C215 and more.
LDN Blog - London Graffiti and Street Art, documented - Updated 05/03/2011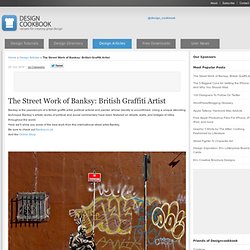 Banksy is the pseudonym of a British graffiti artist, political activist and painter, whose identity is unconfirmed.
Manifesto
The OBEY sticker campaign can be explained as an experiment in Phenomenology.
A screaming mass of energy – doodle art by Jon Burgerman
Deze domeinnaam is gereserveerd voor een klant van DomainOrder.nl.
November 13th, 2010
Digital Light Art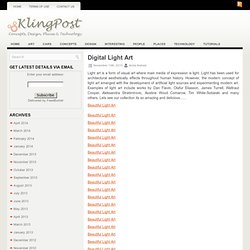 Cool Star Wars Graffiti
Star Wars has embedded itself in to public consciousness throughout the world. It has also served as inspiration for artists who have grown up with the movies and ultimately develop their own artistic take, not always it has to be said in a strictly legal manner. Graffiti is loved by some and loathed by many but it would have to be a hard hearted Star Wars fan who didn't crack a smile when confronted with these.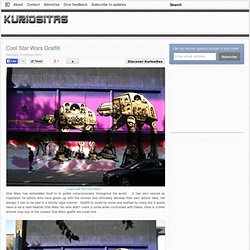 Light Criticism
Leaf through! Trespass. A History of Uncommissioned Urban Art
Street Art Comes Alive! (20 pics + video)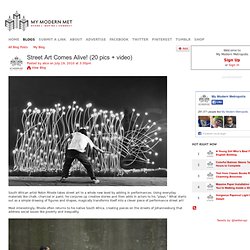 South African artist Robin Rhode takes street art to a whole new level by adding in performances.
Alëxone