Consumption
Dogfish Head Craft Brewed Ales | Off-centered stuff for off-centered people. uFlavor. Bento Laptop Tablet Hybrid by René Woo-Ram Lee & Yanko Design - StumbleUpon. Bento Box Kinda Like Voltron Bento is quite an exceptional and forward thinking concept by René Woo-Ram Lee.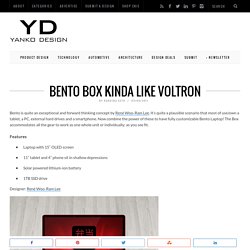 It's quite a plausible scenario that most of use/own a tablet, a PC, external hard drives and a smartphone. Now combine the power of these to have fully customizable Bento Laptop! Alarm Clocks - Get Help Waking Up in the Morning at WomansDay.com. For most people, getting out of bed in the morning is a bit of a struggle.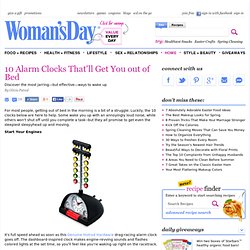 Luckily, the 10 clocks below are here to help. Some wake you up with an annoyingly loud noise, while others won't shut off until you complete a task--but they all promise to get even the sleepiest sleepyhead up and moving. Start Your Engines. Lowest Price | ThisIsWhyImBroke.com - StumbleUpon.
---