Advice & Life Lessons
Say it in your mind Addition and subtraction Addition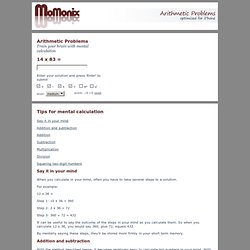 Arithmetic Problems - Train Your Brain With Mental Calculation
post written by: Marc Email Remember today, for it is the beginning.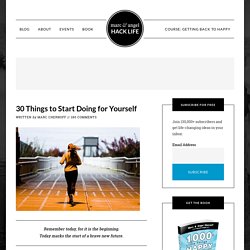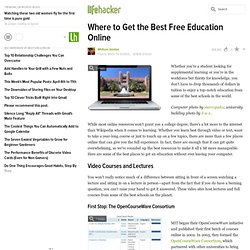 Whether you're a student looking for supplemental learning or you're in the workforce but thirsty for knowledge, you don't have to drop thousands of dollars in tuition to enjoy a top-notch education from some of the best schools in the world. Computer photo by marcopako ; university building photo by J-a-x . While most online resources won't grant you a college degree, there's a lot more to the internet than Wikipedia when it comes to learning. Whether you learn best through video or text, want to take a year-long course or just to touch up on a few topics, there are more than a few places online that can give you the full experience. In fact, there are enough that it can get quite overwhelming, so we've rounded up the best resources to make it all a bit more manageable.
If you're a designer, entrepreneur, or creative – you probably haven't been asked for your resume in a long time.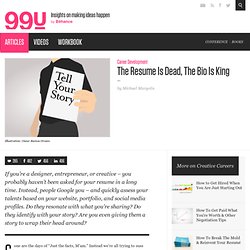 The Resume Is Dead, The Bio Is King
by Muscle & Fitness May 15, 2012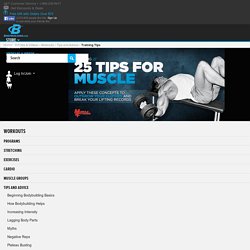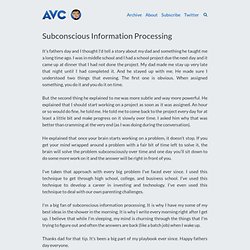 It's fathers day and I thought I'd tell a story about my dad and something he taught me a long time ago. I was in middle school and I had a school project due the next day and it came up at dinner that I had not done the project.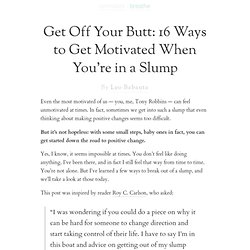 Post written by Leo Babauta . Follow me on Twitter . Even the most motivated of us — you, me, Tony Robbins — can feel unmotivated at times.
January 2006 To do something well you have to like it. That idea is not exactly novel. We've got it down to four words: "Do what you love." But it's not enough just to tell people that. Doing what you love is complicated.