Outdoors/Survival
Hiking Trails, Mountain Bike Trails & Trail Maps | Trails.com. The Definitive Guide to Parkour For Beginners. This is a guest post from NF community member Dakao, who trains in all kinds of awesomely nerdy things like weapon making, martial arts, and parkour.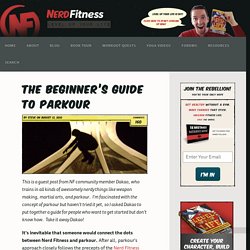 I'm fascinated with the concept of parkour but haven't tried it yet, so I asked Dakao to put together a guide for people who want to get started but don't know how. Take it away Dakao! It's inevitable that someone would connect the dots between Nerd Fitness and parkour. 10 of the Best Places to Hike in the United States. A good portion of the United States was battered and bruised this past winter with nasty weather and lots of snow.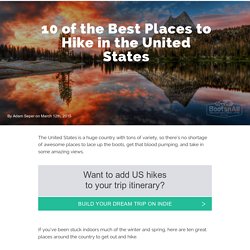 We were forced to stay indoors for much of the winter months, and spring has seen lots of rain and tornadoes come through much of the country. But now, finally, it seems the weather has turned the corner, affording all of us nature lovers the chance to get out and head to the trails. The United States is a huge country with tons of variety, so there's no shortage of awesome places to lace up the boots, get that blood pumping, and take in some amazing views. If you've been stuck indoors much of the winter and spring, here are ten great places around the country to get out and hike. Rules of the Air. From the GCFL archives (it has its own page).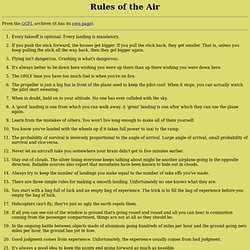 Every takeoff is optional. Every landing is mandatory. If you push the stick forward, the houses get bigger. How to Make a Bug Out Bag. Editor's note: This is a guest post from Creek Stewart of Willow Haven Outdoor.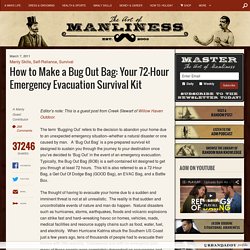 The term 'Bugging Out' refers to the decision to abandon your home due to an unexpected emergency situation–whether a natural disaster or one caused by man. A 'Bug Out Bag' is a pre-prepared survival kit designed to sustain you through the journey to your destination once you've decided to 'Bug Out' in the event of an emergency evacuation. Pack a Backpack for Camping. From Wired How-To Wiki A well-packed sack will save your back.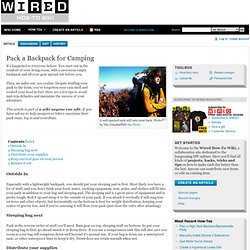 Photo by The Glasshalffull via Flickr. It's happened to everyone before. You start out in the comfort of your living room, with a cavernous empty backpack and all your gear spread out before you. Then, six miles out, you realize: Despite stuffing your pack to the brim, you've forgotten your rain shell and soaked your food in fuel.
---