IA
Dorte Madsen Editorial: Shall We Dance? But where is the research in information architecture?
Journal of Information Architecture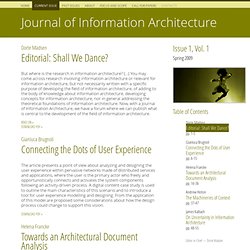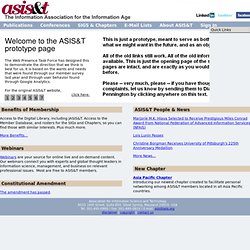 T The American Society for Information Science & Technology
Upcoming Conferences IA Summit March 26-30, 2014 San Diego, CA RDAP March 26-28, 2014 San Diego, CA Webinars Webinars are your source for online live and on-demand content.
IA TV
Argus Center for Information Architecture