Powerful, poignant and just plain good
Entry for the sixth annual Take a view - Landscape Photographer of the Year Award is now open and you have until 15 July to upload pictures for a chance to win £10,000. The contest is open to everyone and you can enter up to 25 photos across four categories. See www.take-a-view.co.uk for details. In this gallery, we look back at previous competition winners. Storm over Scroby Sands wind farm by Jon Gibbs, Landscape Photographer of the Year 2007 Picture: Jon Gibbs
Landscape Photographer of the Year 2012 competition: call for entries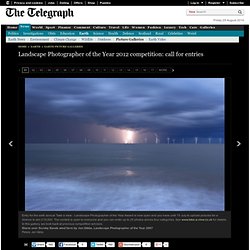 Since first covering the photography of Russian biologist Alexander Semenov ( previously ) back in January his self-directed " Underwater Experiments " series has continued unabated as he releases other-worldy shots of the Earth's most elusive creatures almost daily. Again and again Semenov captures some of the most jaw-dropping photographs of underwater life I've ever seen, most frequently an animal called lion's mane jellyfish (Cyanea capillata) which is the largest known species of jellyfish in the world.
Underwater Experiments Continued: Wonderful New Photos of Jellyfish by Alexander Semenov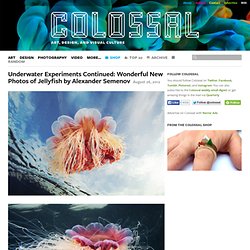 s Amazing Images
FFFFound - Images
Fifty years ago, NASA began a program called Project Gemini, developing deep space travel techniques and equipment to prepare for the upcoming Apollo program. Two unmanned and ten manned missions were flown, and astronauts and engineers accomplished hundreds of goals, including the first American spacewalk, a 14-day endurance test in orbit, space docking, and the highest-ever manned orbit at 1,369 km (850 mi). After the project ended in 1966, many Gemini astronauts brought their experiences with them as they went on to fly Apollo missions to the Moon.
Remembering Project Gemini
Moscow's Banksy: the street art of P183 – in pictures | Art and design
Someone sent me these in a chain email, it was horribly formatted. I also do not know who made the comments, or how accurate they are. I take zero credit in the pictures, I just wanted to compile them nicely for all to see. The world's highest chained carousel, located in Vienna, the height of 117 meters. Thor's Well – "the gates of the dungeon."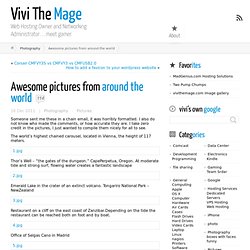 Vintage Mugshots from the 1920s [30 Photos]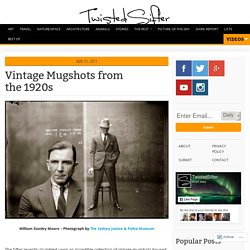 The Sifter recently stumbled upon an incredible collection of vintage mugshots housed by the Historic Houses Trust . Many of these intriguing photographs are also accompanied by a description of the person and the crime(s) they have committed. For example, the image above of Mr. William Stanley Moore was taken May 1st, 1925. The caption describes him as: an opium dealer operating with large quantities of faked opium and cocaine.
Clouds, Smoke and Portals Torn into Photographs
Amazing 3D drawings
Random Articles Popular Articles Wall to Watch Showcasing human creativity since 2011.