Atheism, Skepticism & Psychology
Get flash to fully experience Pearltrees
Here is the next instalment of 'The Amazing Hitchslap Index' , summarising the content of the next 7 of the 66 ' Hitchslaps ' uploaded to Youtube by Loy Machedo as explained here . For each Hitchslap , I summarise the content in the form of direct quotations and summaries, list co-stars and 'authorities' called upon. This series should help you to find that one perfect Hitchslap to send to someone who you are debating.
Last night at #nwc36 we were talking about evodevo, and one of the topics that came up was the importance of Drosophila reasearch in providing the foundation for comparative genetic analysis…which led to Sarah Palin.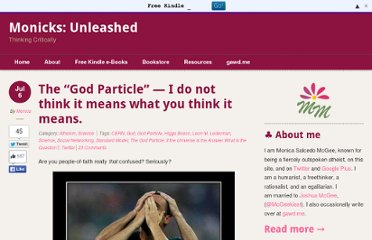 Are you people-of-faith really that confused?
"I'm not here to make friends."