School
Schizophrenia treatment resource and mental health issues. Neil deGrasse Tyson Lists 8 (Free) Books Every Intelligent Person Should Read. A Reddit.com user posed the question to Neil deGrasse Tyson: "Which books should be read by every single intelligent person on the planet?"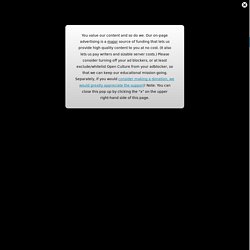 Below, you will find the book list offered up by the astrophysicist, director of the Hayden Planetarium, and popularizer of science. Where possible, we have included links to free versions of the books, all taken from our Free Audio Books and Free eBooks collections. Or you can always download a professionally-narrated book for free from Audible.com. Details here. How to Study: Studying Tips for College Students. It's no secret that college requires a whole lot of studying.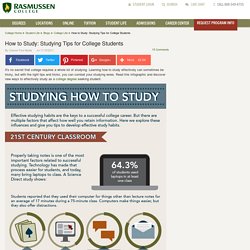 Learning how to study effectively can sometimes be tricky, but with the right tips and tricks, you can combat your studying woes. Read this infographic and discover new ways to effectively study as a college degree seeking student. BrainPOP - Animated Educational Site for Kids - Science, Social Studies, English, Math, Arts. Homepage. Where No Child Left Behind Went Wrong - Adam Richardson. By Adam Richardson | 8:27 AM October 17, 2011 Recently President Obama started talking about the first substantive changes to the No Child Left Behind Act in its 10-year history. He argued that while the goal of closing the achievement gap between students of different ethnicities and income levels is a laudatory one, the levers and incentives that the program has in place are not working. I couldn't agree more, but I still have a fundamental disagreement with the narrow focus of No Child Left Behind.
It has a retrograde emphasis on teaching children "the basics" (followed by annual testing on the same) using subjects and methods more relevant to the past mass-production era, rather than the creative, global, innovation- and information-driven economy that we are in. Flashcards: The world's largest online library of printable flash cards.
---