QR Quick Response
Colorful QR Code Art [Infographic]
Boutique creative agency JESS3 demonstrates that QR codes don't necessary need to be monotoned, rigid and boring. These QR codes are bright, colorful and illustrative. There are even 3-D QR codes built from LEGO-like blocks. What's more, all of the barcodes below are fully functionally and can be scanned with a QR reader. JESS3 specializes in data visualization and has created work for well-known companies such as Google, Nike, Intel and ESPN.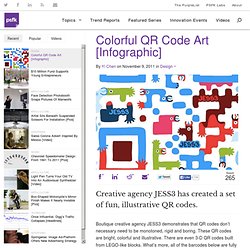 QR Code Platform - tracking, mobile apps, recovery and API - create raster and vector QR codes
A QR code generator is a software or online application that allows you to create QR codes. QR codes are probably the most popular and flexible two-dimensional barcode that is used by most businesses and individuals for anything from their marketing campaigns, education and even in ordinary lives and lets not forget just for fun! They're widely used by any web design agency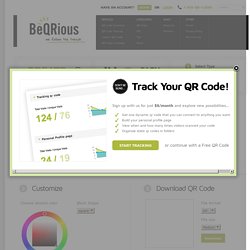 Why use QR Codes
37 Examples Of Using QR Codes
QR Codes Explained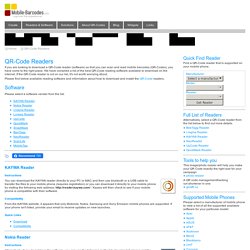 If you are looking to download a QR-Code reader (software) so that you can scan and read mobile barcodes (QR-Codes), you have come to the right place.