Music
Hear a Bonus Track From Grimes' Visions
Audio Video Disco interpretation by Decap Beat Machine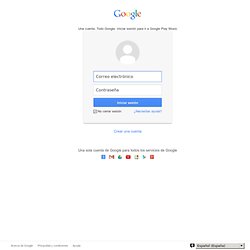 Set Your Entertainment Free Google Play gives you one place to find, enjoy, & share Apps, Music, Movies & Books - instantly anywhere across the web & Android devices. Google Play is your entertainment hub. Discover hundreds of thousands of Android apps and games. Purchase on the web and send instantly to your Android device. Shop for millions of songs from your favorite artists, including hundreds of free tracks from the biggest names in Rock, Pop, Hip-Hop, and more.
MP3 gratuits avec Google ! - Yatooweb
Article rédigé le 16 Novembre 2005 Non cela n'est pas un nouveau service de Google. Simplement une manipulation de quelques paramètres de recherche et voilà des MP3 gratuits (bravo à celui qui a trouvé la "formule"). Inutile de vous faire languir davantage... Le code de recherche: (le mot en gras correspond à la recherche effectuée) ?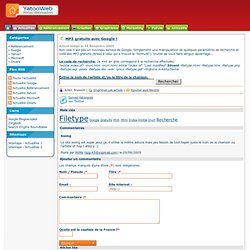 Index of /music
College - Download College's Mixtapes
Valerie