Music
Hear a Bonus Track From Grimes' Visions
Audio Video Disco interpretation by Decap Beat Machine
MP3 gratuits avec Google ! - Yatooweb
Article rédigé le 16 Novembre 2005 Non cela n'est pas un nouveau service de Google. Simplement une manipulation de quelques paramètres de recherche et voilà des MP3 gratuits (bravo à celui qui a trouvé la "formule"). Inutile de vous faire languir davantage... Le code de recherche: (le mot en gras correspond à la recherche effectuée)?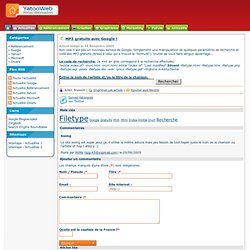 Index of /music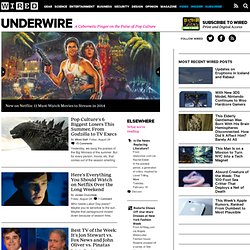 Underwire Taking the Pulse of Pop Culture ElsewhereWhat we're reading Art After OccupyFrom jacobinmag.com via Rachel Edidin It's not typical for artists to go out and see the world. Most prefer to sit politely in their studios and make increasingly refined versions of the same piece until they die. Once, artists had a monopoly on image making. ...
COLLEGE 'heritage' DELUXE Box-Set ON SALE NOW The first 50 copies of the limited edition College 'Heritage' Deluxe Box-Set have been placed on sale. There are 200 of these boxes - but we are selling in increments of 50 - to maintain a qua...lity service to everyone thats ordering. Once these are sold out the 100% will NOT be repressed - this is your one chance to get a copy. These box sets are absolutely stunning and are comprised of: - Hand made Box, Foil-embossed (Silver and Gold) Ink* - Vinyl LP* (Clear vinyl, exclusive to this box, unavailable anywhere else) - Digipak CD - Cassette tape* - Download Card - T-Shirt (Sizes S, M, L, XL, XXL)* - Stickers* - Badges*
College - Download College's Mixtapes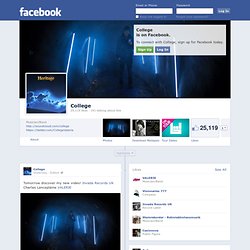 Cette semaine, j'ai pas moins de deux bonnes nouvelles à vous annoncer! La première est un nouveau mix, signé Delayscape. Spécialement composé de morceaux utilisant un vocoder, il va vous faire plonger au cœur d'une sélection martiale et robotique faisant écho à son propre univers que vous pourrez d'ailleurs approfondir prochainement à travers une sortie sur Composer Series, le CS007… Ceci m'amène naturellement à la seconde nouvelle, la sortie mercredi du CS003 – Die Maschinen avec Sternrekorder aux manettes! Notez qu'il sera disponible exclusivement en CDR et limité à 100 ex, alors dépêchez-vous!!! This week, I have not one but two pieces of great news for you! The first is a new mix, titled Delayscape.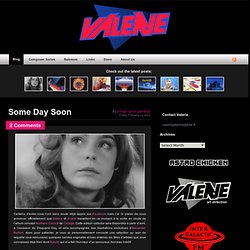 Valerie
Mail Back to menu News Movies