Art Lessons
First of all, NO I AM NOT CRAZY. The title of this post sounds just as fun as it actually was...and it wasn't messy at ALL!! I am a firm believer to teach kids to be creative with everyday objects and things they could easily find in their house or in the garbage. My students had a BALL with this project and I loved their results!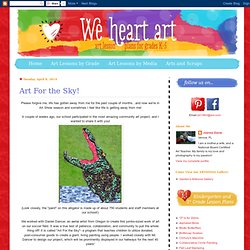 we heart art
Welcome to the lesson plans and project ideas section of the Art-Rageous website! Latest updates are listed on the home page of the site, and if you're looking for something in particular, try entering a word in the onsite search engine. Purchases made by clicking through advertisers' links help to offset my webhosting costs and allow me to purchase new resource materials for my classes. Speaking of webhosting, I've been with Dreamhost.com since 2000 and highly recommend them.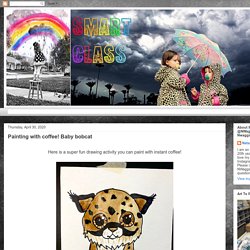 This week the kids are making a Grinch with a REALLY BIG heart! Students do a draw-along of the Grinch and then write a very sweet note/ or notes to a loved ones to warm his heart!! Then of course we COVER them with glitter!!! This weekend I had the privilege to use a very awesome studio with two of my best friends who are also art teachers to throw pottery! It was SO much fun and I got lots of Christmas presents made for all my coffee loving family members!!