Twitter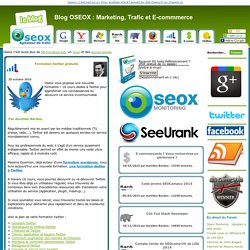 25 octobre 2010
Formation twitter gratuite
Personnaliser son compte Twitter via son arrière-plan
Background Twitter : Comment Personnaliser Son Background Twitter - Service Et Outils Gratuits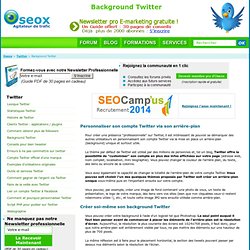 Il existe pléthore d'études sur les usages de Twitter. J'en ai retenu une poignée qui, par la taille de leur corpus et leur méthode d'analyse, apparaissent les plus sérieuses. Au premier rang de celles-ci, les études Sysomos de 2009 qui ont passé au crible 11,5 et 13 millions de comptes sur trois mois.
A Practical Guide to Twittering for Business
The Art of using #FollowFriday Effectively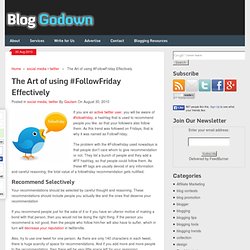 If you are an active twitter user, you will be aware of #followfriday, a hashtag that is used to recommend people you like, so that your followers also follow them.
About twhirl | twhirl
HootSuite - oneforty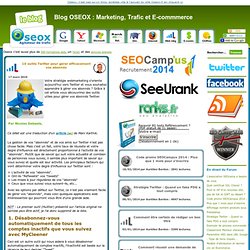 10 outils Twitter pour gérer efficacement vos abonnés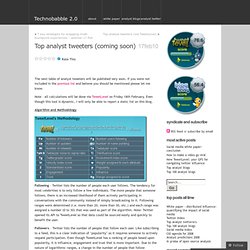 i Rate This
Top analyst tweeters (coming soon)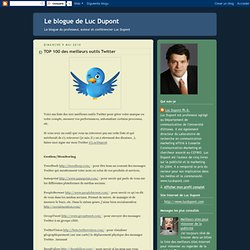 Voici ma liste des 100 meilleurs outils Twitter pour gérer votre marque ou votre compte, mesurer vos performances, automatiser certains processus, etc.
Twitter Background Design How-To and Best Practices
This post was originally published in 2009 The tips and techniques explained may be outdated. With Twitter quickly becoming the hottest site to be seen on, everyone wants to stand out from the crowd. There has already been a range of quality designs showcased on various sites, which has shown an emergence of trends such as the 'sidebar'.