Design project
The elaboration of the revised National Sustainable Development Strategy 2013-2020-2030 (NSDS) was an obligation that Romania undertook as an EU member state in conformity with agreed Community objectives and the methodological guidelines of the European Commission. The document was the result of a joint project of the Romanian Government, through the Ministry of Environment and Sustainable Development, and the United Nations Development Programme, through the National Centre for Sustainable Development in Bucharest. The Strategy was approved by the Government of Romania (Decision no. 1460 of 12 November 2008) and submitted to the European Commission at the end of 2008.
National Centre for Sustainable Development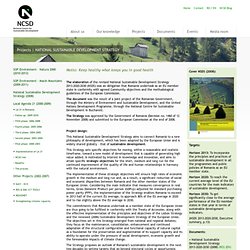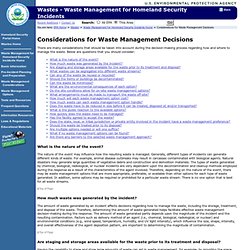 Waste Management Considerations | Waste Management for Homeland Security Incidents
There are many considerations that should be taken into account during the decision-making process regarding how and where to manage the waste. Below are questions that you should consider:
Waste Processing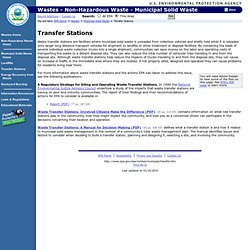 Waste transfer stations are facilities where municipal solid waste is unloaded from collection vehicles and briefly held while it is reloaded onto larger long-distance transport vehicles for shipment to landfills or other treatment or disposal facilities.
Transfer Stations | Municipal Solid Waste | Wastes
Diverting waste from landfill - Effectiveness of waste-management policies in the European Union — EEA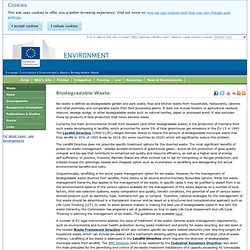 Biodegradable Waste - Environment - European Commission
Additional tools
l_19020060712en00010098
Additional tools
Waste Framework Directive - Environment - European Commission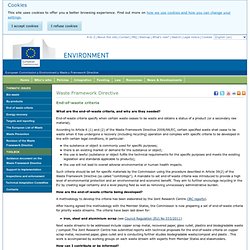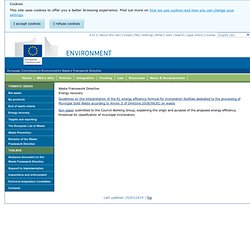 European Commission Environment
Waste Framework Directive - Environment - European Commission
Confederation of European Waste-to-Energy Plants | Waste
Official Journal - 2005 - L 157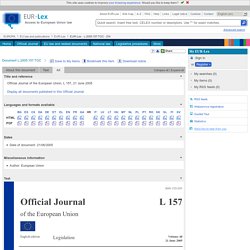 Official Journal
Ministerul Mediului
Ministry of Environment - Directorate for European Affaires and Community Policies
Implementation Plans for 12 directives and one regulation were elaborated during the negotiations for the EU accession in order to support the requested transition periods.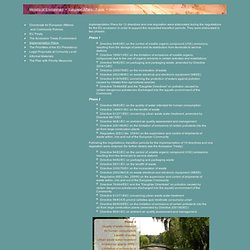 The terms 'mechanical biological treatment' (MBT) or 'mechanical biological pre-treatment' relate to a group of solid waste systems that combines a sorting facility with a form of biological treatment such as composting or Anaerobic Digestion.
SEPA - Mechanical biological treatment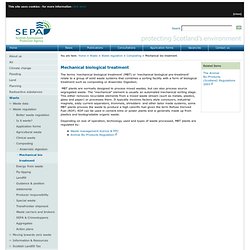 A summary of the types of waste managed by permitted waste management facilities in 2010. This information will be useful for local authorities, planning bodies and businesses involved in planning for future waste facilities.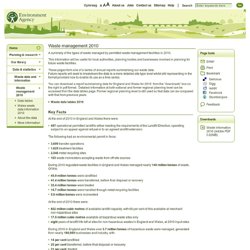 Waste management 2010
SR2008No18 Non-hazardous mechanical biological (aerobic) treatment facility
There are three sets of standard rules for sites accepting less than 75,000 tonnes of waste per annum.
Where we stand on recycling issues, waste management and waste regulations. Biowaste, composting and agriculture Composting and potential health effects from bioaerosols: our interim guidance for permit applicants We have outlined our approach to the permitting of composting activities and bioaerosols in our revised position statement dated November 2010.
Waste
This page lists all the standard permits you may be able to apply for if you run a waste operation. They are for waste operations only.
Standard permits for waste operations
Use of sewage sludge in agriculture