STILL PICTURES
move over a little bit | Flickr : partage de photos !
JOL > Collections >photostory 3 tutorials Photostory 3 is a free download from Microsoft that can be used in digital storytelling projects with excellent results. Photostory requires Microsoft XP and Windows Media Player 10. I have created a tutorial handout as well as screencasts for each step of the digital storytelling process with Photostory 3.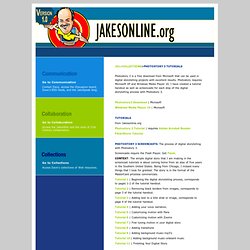 Photostory 3 Tutorials
Photo Story 3 for Windows - Microsoft Download Center - Download Details
Overview Create slideshows using your digital photos. With a single click, you can touch-up, crop, or rotate pictures. Add stunning special effects, soundtracks, and your own voice narration to your photo stories.