Excercise
Videos. The exercise videos library boasts over a thousand different exercises explained by certified fitness professionals.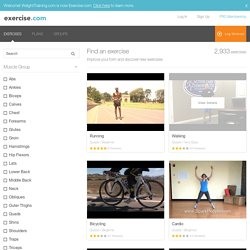 Getting started with exercise programs shouldn't be intimidating. These exercises are created especially for people who exercise at home and require only the most basic exercise equipment. Gmaps Pedometer. Captain's Chair exercise and the 'Coregasm' Warm Up With Cardio, Then Go To Weights. Right? Wrong. Full-Body Exercise-Ball Workout in Just 15 Minutes. 3 Great Ways to Tone Your Butt & Thighs on the Ball. It's arguably a woman's one body zone that's the biggest (ahem) pain in the butt to keep looking fit and firm.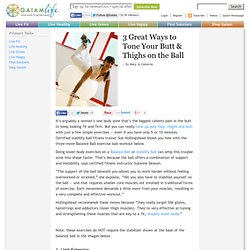 But you can really tone up your hips, thighs and butt with just a few simple exercises — even if you have only 5 or 10 minutes. Certified stability ball fitness trainer Sue Hollingshead shows you how with the three-move Balance Ball exercise ball workout below. A Butt Exercise Worth Doing. The Bridge Burner Workout Addition. | The Healthy PUSH - StumbleUpon. Your Fat Burning Workout Routine. Nicola Majocchi Everyone has her own workout routine, and while we approve of the "workout," the "routine" has us worried.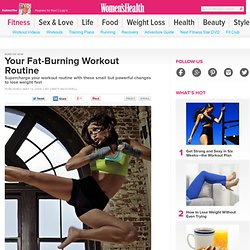 Familiarity might be comfortable, but it's not effective — certainly not when it comes to a sweat session. Doing the same thing over and over lulls your muscles into an I-can-do-this tedium and lessens your calorie burn.
---