Yummy foods
Savory Spinach and Artichoke Bread Pudding Recipe : Emeril Lagasse. Directions Preheat the oven to 350 degrees F.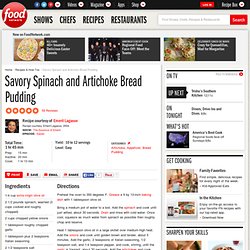 Grease a 9 by 13-inch baking dish with 1 tablespoon olive oil. Bring a medium pot of water to a boil. Add the spinach and cook until just wilted, about 30 seconds. Drain and rinse with cold water. 2 AM Chili | Comics. Hasselback Garlic Cheesy Bread.
Hasselback Garlic Cheesy Bread First thing: this Calphalon Giveaway ends on Friday!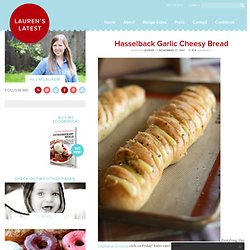 Enter enter enter! Second thing: this bread is the bomb. Last week, I got some evil Kerrygold Samples in the mail. Basically, it was a box filled with cheese and butter. A Duck's Oven. Spicy Chili con Carne. In honor of the approaching Super Bowl (and any other football game, especially one the Ducks are playing in), here is yet another option to serve hungry football (or commercial!)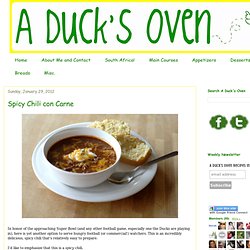 Watchers. This is an incredibly delicious, spicy chili that's relatively easy to prepare. I'd like to emphasize that this is a spicy chili. Chili Melts the Chill | Cook, Shoot, Eat…a food photographers journey. How many different chili recipes have you encountered in your food journeys?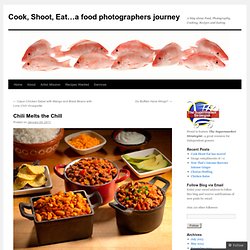 If you're anything like me, then the number is staggering. I mean, almost everyone I know has his or her own proprietary version of this comfort food classic. Grilled Smore Brownie. Cheap Recipe Blog » No-Bake Energy Bites Recipe. No-Bake Energy Bites Recipe I recently discovered this recipe for no-bake energy bites on Pinterest.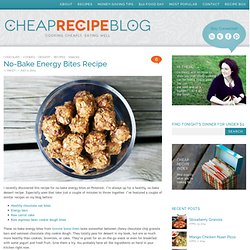 I'm always up for a healthy, no-bake dessert recipe. Especially ones that take just a couple of minutes to throw together. Boeuf Bourguignon « The Food Fox. French Boeuf Bourguignon (picture by Tasha Seccombe) This is the classic recipe for Boeuf Bourguignon that featured in the 2009 movie "Julie & Julia" starring Amy Adams and Meryl Streep.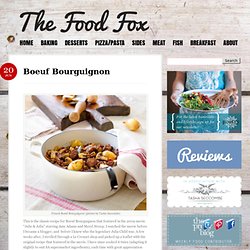 I watched the movie before I became a blogger, and before I knew who the legendary Julia Child was. A few weeks after, I strolled through a Le Creuset shop and picked up a leaflet with the original recipe that featured in the movie. I have since cooked it twice (adapting it slightly to suit SA supermarket ingredients), each time with great appreciation from my family and friends. Vegetarian Black Bean Soup | RedChillies. Let me start off this post, by asking you all dear readers about Canned Food.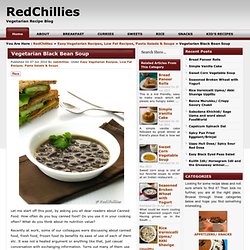 How often do you buy canned food? Do you use it in your cooking often? Authentically Inauthentic Thai Coconut Soup | betacyanin. Authenticity is often a measure of quality when it comes to food, as if being able to call something "authentic" somehow makes it better.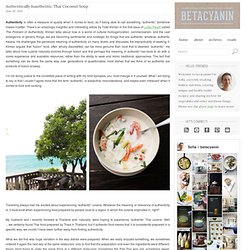 There's an amazingly insightful and interesting article by Todd Kliman in the first issue of Lucky Peach called The Problem of Authenticity. Kliman talks about how in a world of cultural homogenization, commercialism, and the vast emergence of generic things, we are becoming sentimental and nostalgic for things that are authentic, whatever authentic means. He challenges the perceived meaning of authenticity on many levels, and discusses the impracticality of seeking it.
Kliman argues that "fusion" food, often wholly discredited, can be more genuine than food that is deemed "authentic". He talks about how cuisine naturally evolves through fusion and that perhaps the meaning of authentic has more to do with a cooks experience and available resources, rather than the ability to seek and mimic traditional approaches.
S'mores Cake in a Jar. Oh friends.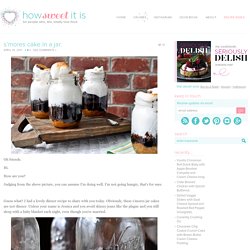 Hi. How are you? Judging from the above picture, you can assume I'm doing well. I'm not going hungry, that's for sure. - StumbleUpon. The Ultimate Sandwich Recipe: Feast your eyes on this! First things first, the CellarVie Wines team cannot lay claim to being responsible for the making of the 'Ultimate Sandwich'.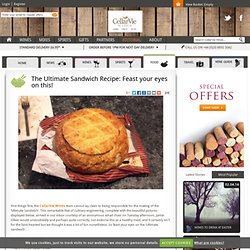 This remarkable feat of culinary engineering, complete with the beautiful pictures displayed below, arrived in our inbox courtesy of an anonymous email chain on Tuesday afternoon. Jamie Oliver would undoubtedly and perhaps quite correctly, not endorse this as a healthy meal, and it certainly isn't for the faint-hearted but we thought it was a bit of fun nonetheless. So feast your eyes on the 'Ultimate sandwich'… Most favorited all-time. Perfect Mac-n-Cheese « My Cooking Quest. November 13, 2008 by joejhorn A few weeks ago I started a quest for some good mac and cheese. Nancy makes a killer mac-n-cheese but I wanted my own.
I'm sure I frustrate the crap out of Nancy sometimes because I'm always looking for something better when it comes to food and recipes. Baked Tomato, Garlic, and Basil Bruschetta Bites. Finger foods are my favorite kind of food—to eat but not to make. That's because they usually take a bit more work to put together than the full-size versions.
Luckily, that's not the case with these delicious bruschetta bites. They're bursting with flavor and can be assembled in 15 minutes or less! So, preheat your oven, grab a loaf of your favorite baguette, and get out the cutting board. Bruschetta bites are the perfect edible addition to any gathering, and they're great to serve at holiday parties. Cauliflower Crust Pizza & Stick a Fork in It.
I came across this cauliflower crust pizza on Pinterest, and was instantly intrigued. A low-carb pizza? Sign me up! I was skeptical, of course, but curious enough to try it and see how it tasted. I was pleasantly surprised by the results. Pip & Ebby - Pip &Ebby - Crack&brownies. Have you ever tried crack? Yeah, me either. After eating these brownies, though, I feel like I would probably be less addicted to crack. I mean, how can that not be the case with brownies, peanuts, marshmallows, Reese's peanut butter cups, chocolate, peanut butter and Rice Krispies all present in a single bite?! Pasta Pie - StumbleUpon. With the enthusiasm my children showed for this recipe, you would have thought I reinvented the wheel.
I guess rigatoni standing at attention has a way of impressing children? It is kind of cool. Leave it to Martha to come up with another bang-buster of an idea to get my house in a tizzy. - StumbleUpon. Not Beans Again - find a recipe from your ingredients - StumbleUpon. Recipe: Milk chocolate haystack ice cream loaf - Recipe: Milk chocolate haystack ice cream loaf - Recipes - Food &Entertaining.
Planting A Pineapple — Tickled Red - StumbleUpon. Apple Pies & Jo In the Kitchen - StumbleUpon. Flavorful Fall: Cozy Caramel Cider - Elle and Blair - StumbleUpon.
---