Toy Patterns
Pattern: Link's Hylian Shield, Sword and Sheath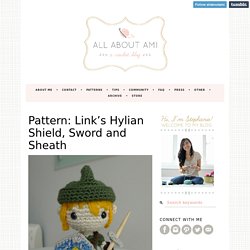 Link was crocheted using an original pattern by Becchin, translated by Tanoshimou. Check out the following links (haha, no pun intended) to help you make your own hero of Hyrule: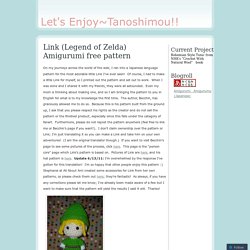 On my journeys across the world of the web, I ran into a Japanese language pattern for the most adorable little Link I've ever seen! Of course, I had to make a little Link for myself, so I printed out the pattern and set out to work. When I was done and I shared it with my friends, they were all astounded.
Link (Legend of Zelda) Amigurumi free pattern « Let's Enjoy~Tanoshimou!!
Brain Slugs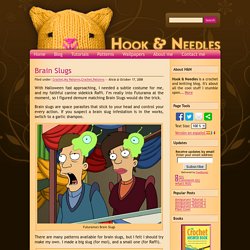 With Halloween fast approaching, I needed a subtle costume for me, and my faithful canine sidekick Raffi.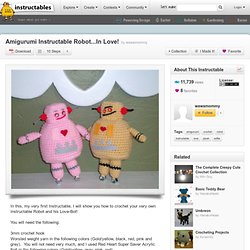 Robot...In Love!
In this, my very first Instructable, I will show you how to crochet your very own Instructable Robot and his Love-Bot! You will need the following: 3mm crochet hook Worsted weight yarn in the following colors (Gold/yellow, black, red, pink and grey).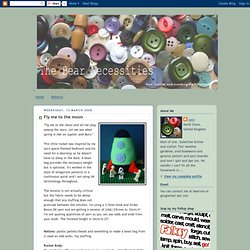 "Fly me to the moon and let me play among the stars. Let me see what spring is like on Jupiter and Mars."
Free Pattern - Spaceship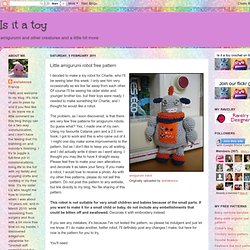 I decided to make a toy robot for Charlie, who I'll be seeing later this week.
Another Free Robot Pattern