Movies to Watch
In a Glass Cage (1987
Aftermath (1994
Antichrist (2009
Edit Storyline A couple lose their young son when he falls out of a window while they are having sex in another room.

Edit Storyline Two seemingly well-educated young men, who call each other Paul and Peter among other names, approach a family on vacation. They are, apparently, friends of the neighbors, and, at the beginning, their true intentions are not known. But soon, the family is imprisoned and tortured in its own house violently, which the viewers are forced mostly to imagine and to share a certain complicity with the criminals.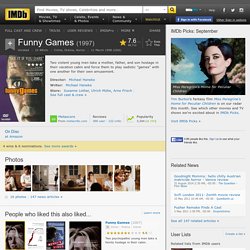 Funny Games (1997
Edit Storyline 1937, Spain is in the midst of the brutal Spanish Civil War. A "Happy" circus clown is interrupted mid-performance and forcibly recruited by a militia.
The Last Circus (2010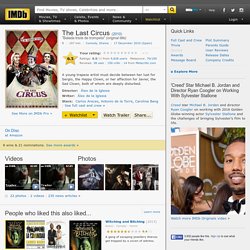 A Serbian Film (2010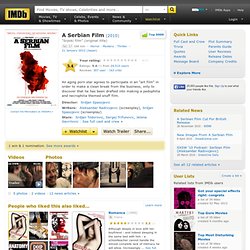 Edit Storyline In Serbia, the retired porn star Milos is married with his beloved wife Marija and they have a little son, Peter, that is their pride and joy. The family is facing financial difficulties, but out of the blue, Milos is contacted by the porn actress Lejla that offers him a job opportunity in an art film. Milos is introduced to the director Vukmir that offers a millionaire contract to Milos to act in a film.
Heartless (2009