Sustainability
Bank Holiday
Controversies Surrounding The Easy Atkins Diet The Atkins diet seemed at some point to be one of the easiest diets ever. Officially named Atkins Nutritional Approach, this low carbs plan was invented by Robert Atkins, thus, the name of it.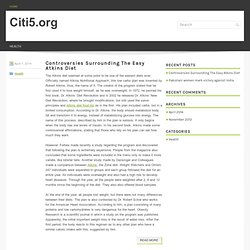 2011 marks an exciting year in luxury goods. After years of being singled out for lackluster social and environmental performance, luxury brands are recognizing the benefits of going green, and are starting to talk about it. Backtrack four years ago to the release of WWF-UK's analysis of the luxury goods industry, and things looked bleak. For example, Tiffany scored a D+, PPR a D, and L'Oréal a C+. This year, Tiffany launched its well-received sustainability website, detailing the responsible business practices that have made it a sector leader. PPR unveiled the first complete annual environmental profit and loss account for its brand Puma, committing to extend the practice to all of its brands, including iconic luxury houses Gucci, Balenciaga, Yves Saint Laurent and Bottega Veneta by 2015.
2011 in Retrospect: What Luxury Brands Teach Us about Sustainability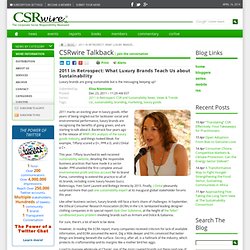 One of the country's very best revitalizing neighborhoods and one of our most articulate city plans for a more sustainable future are among this year's five national honorees for achievement in smart growth, awarded by the Environmental Protection Agency. The other very worthy winners include a green learning center in a small South Dakota town, a green, affordable apartment building in New Mexico and an innovative civic gathering space in Illinois. This year marks the tenth annual EPA smart growth awards (I also wrote about last year's) and, in my opinion, perhaps the best so far.
The Best Smart Growth Projects in America - Housing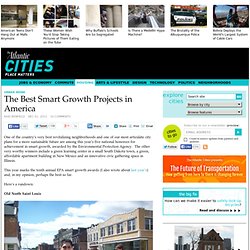 Notary who blew whistle on foreclosure fraud found dead - My News 3 - KSNV, Las Vegas, NV
We have redesigned our site and as a result, some links have moved. If you arrived at this page from a bookmark, please use the link below to return to the homepage and navigate to your desired section and update your bookmark. We apologize for the inconvenience.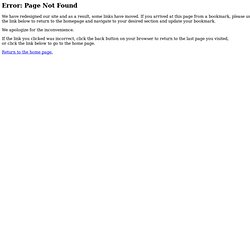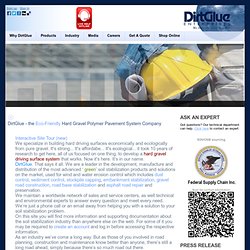 DirtGlue - the Eco-Friendly Hard Gravel Polymer Pavement System Company We specialize in building hard driving surfaces economically and ecologically from pure gravel. It's strong... It's affordabe... It's ecological... it took 10 years of research to get here, all of us focused on one thing, to develop a hard gravel driving surface system that works.
dust control and soil stabilization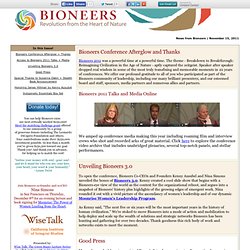 Special Thanks to Susanna Dakin Stealth Book Announcement Yay for Susanna Dakin!
Breakdown to Breakthrough: A Powerful Time