IT
Setting up a Logon Script through GPO in Windows Server 2008
by Daniel Petri - January 8, 2009 As written in the first part of this set of articles, there are two ways to assign Logon scripts. The first is done on the Profile tab of the user properties dialog in the Active Directory Users and Computers (ADUC). The second is done via Group Policy Objects (GPO). This article will focus on the second method. To read more about the first method please read my "Setting up a Logon Script through Active Directory Users and Computers in Windows Server 2008" article.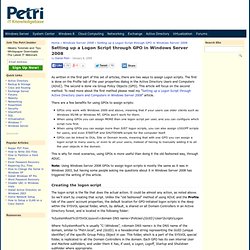 How can I create a Windows Server 2003 bootable CD-ROM that has Service Pack 1 (SP1) slipstreamed into it?
A. To create a bootable Windows 2003 CD-ROM, you first need to extract the boot sector of an existing Windows 2003 installation CD-ROM. (This procedure should also work to create a Windows XP bootable CD-ROM; simply capture the boot sector of an XP CD-ROM.)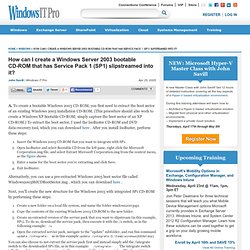 Laser Printer Parts & Fusers: HP LaserJet, Lexmark, Samsung, Oki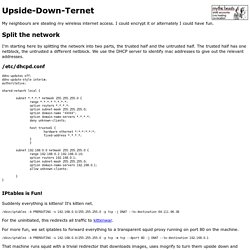 My neighbours are stealing my wireless internet access. I could encrypt it or alternately I could have fun. I'm starting here by splitting the network into two parts, the trusted half and the untrusted half. The trusted half has one netblock, the untrusted a different netblock.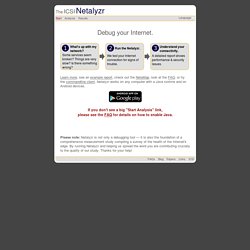 Debug your Internet. What's up with my network? Some services seem broken?