Usefull
diy home sweet home
This is a Sponsored post written by me on behalf of Krazy Glue for SocialSpark. All opinions are 100% mine. Over the past couple of years I have implemented a few changes in my life to help me get (and stay) organized. A few months ago I added a "fix this" page to the back of my Family Planner. (Currently this is just a sheet of lined notebook paper but I hope to get a fancy printable to share with you soon.) On this page I started listing everything that needed to be fixed around our home.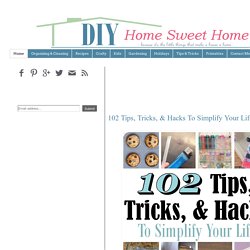 The top 10 most downloaded movies on BitTorrent, 'The Avengers' tops the chart this week, followed by 'The Dictator'. 'The Cold Light Of Day' completes the top three. This week there are four newcomers in our chart. The Avengers is the most downloaded movie for the second week in a row. The data for our weekly download chart is collected by TorrentFreak, and is for informational and educational reference only. All the movies in the list are BD/DVDrips unless stated otherwise.
Top 10 Most Pirated Movies on BitTorrent
Original Article by Jackie Clay What to grow in a shady areaOur homestead is very small, and in a biggish city, Youngstown, OH. We bought a fixer-upper here about a year ago. The back yard is very small, and it's on a hillside. Our back and side yard blends into a large park here, Mill Creek Park.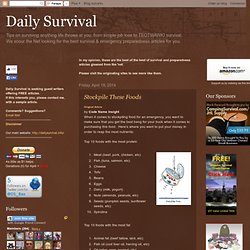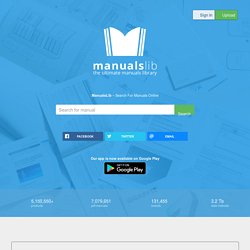 Looking for a manual online? ManualsLib is here to help you save time spent on searching. Our database consists of more than 1339965 pdf files and becomes bigger every day! Just enter the keywords in the search field and find what you are looking for!
Club CK - The Online Community and Scrapbook Club from Creating Keepsakes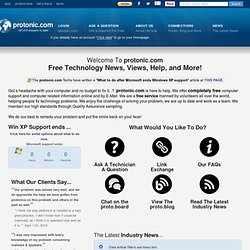 How can I use Windows XP safely now it's no longer supported? Microsoft discontinued support for its Windows XP operating system this week, which means users need to beef up their security practices to cope. Read more at: http://bit.ly/1kf3b12 Best free antivirus for Windows PC, laptop or tablet: secure your PC for free Six great free antivirus programs for PC, laptop and tablet. The best free antivirus for your Windows PC. Read more at: http://bit.ly/1kf2Onc With the death of Windows XP, now is the perfect time to switch to Linux If you're one of the few hundred million people that are still using Windows XP, I have a suggestion for you: It's time to switch to make the switch to Linux.