Self-Improvement
60 Ways To Make Life Simple Again. Email When we were young life was easier, right?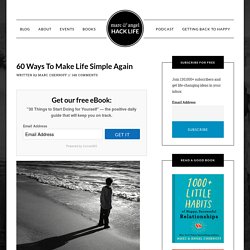 I know sometimes it seems that way. But the truth is life still is easy. Habitforge - Forge new habits. Change your life! 21 Habits of Happy People. Contributed by Cindy Holbrook "Happiness is a habit – cultivate it." ~ Elbert Hubbar Happiness is one aspiration all people share.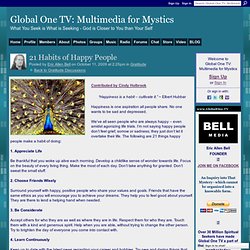 No one wants to be sad and depressed. We've all seen people who are always happy – even amidst agonizing life trials. How to Become an Early Riser. It is well to be up before daybreak, for such habits contribute to health, wealth, and wisdom. - Aristotle Are morning people born or made?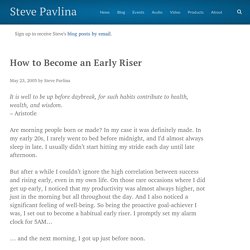 In my case it was definitely made. 13 Tips for Dealing with a Really Lousy Day. We've all had terrible, horrible, no good, very bad days.
A bad work evaluation, a disappointing grade, a potential crush who turns out to be interested in someone else, a fight with your mother, a worrisome report from a doctor, a broken resolution…lousy days take many forms. Here are some strategies I use for coping with a lousy day:
---