Scripts
This post is written by SathiyaMoorthy.
Start - Make Vim as Your Bash-IDE Using bash-support Plugin - Pentadactyl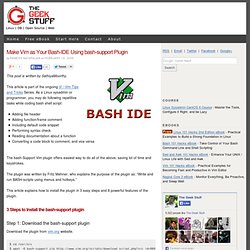 Start - Have Intellisense search current directory - Vim Tips Wiki - Pentadactyl
This tip is relevant to those who use the "Intellisense" functionality for vim ( http://insenvim.sourceforge.net ) for C++.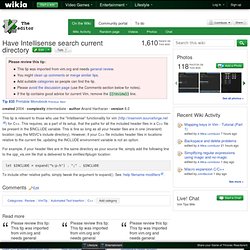 Start - Omni completion - Vim Tips Wiki - Pentadactyl
Omni completion provides smart autocompletion for programs. When invoked, the text before the cursor is inspected to guess what might follow. A popup menu offers word completion choices that may include struct and class members, system functions, and more.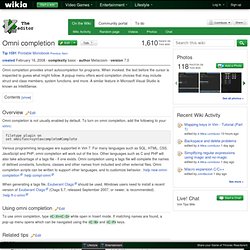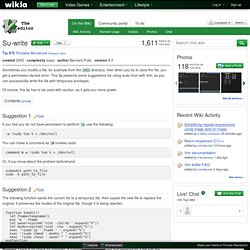 Sometimes you modify a file, for example from the /etc directory, then when you try to save the file, you get a permission-denied error.
Start - Su-write - Vim Tips Wiki - Pentadactyl