Social Media Tools
Home | BeyondCredentials
It can be hard not to take it personally, but being unfollowed on Twitter is as much a part of the microblogging service as direct messages and trending topics.
5 Useful Tools to Track Twitter Unfollowers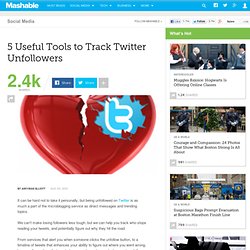 I respect and love this guy for his sheer intellect and skills. He does things in style and every word he utters make sense. He might be controversial in his (some) remarks, but he's a marketer who does things, the way they should be.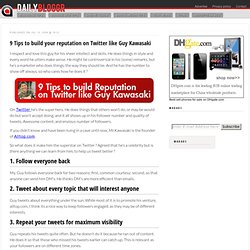 9 Tips to build your reputation on Twitter like Guy Kawasaki
Web developers with social media savvy are in hot demand. Imagine what it would be like to promise your clients a web presence that is fully integrated with their Twitter strategy and makes it easier for their content to go viral on Twitter. Would be nice, no?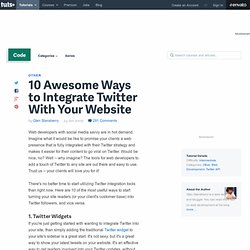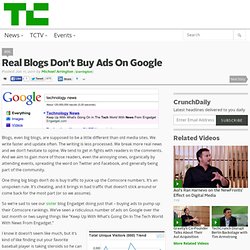 Blogs, even big blogs, are supposed to be a little different than old media sites.
Real Blogs Don't Buy Ads On Google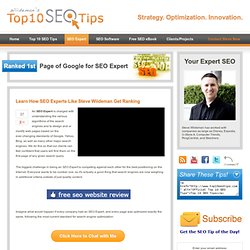 Call SEO Expert Steve Wiideman, Search Engine Optimization Expert
Learn How SEO Experts Like Steve Wiideman Get Ranking
Audience Measurement, Lookalike Modeling, Audience Buying
3 iPad Apps that Reinvent News Reading
As news consumption shifts to the personalized social news stream, the platforms we use to consume the news are also changing. With its media-friendly design, the iPad is the first mobile device to create an environment perfect for real-time news consumption that maintains the sophistication and style of traditional print magazines and newspapers.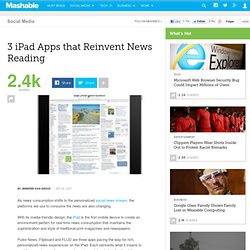 Vator.tv - Voice of the Entrepreneur