HowTo
13 Breathtaking Conky Configurations You Should See! 10 Cool Ways to Use Nmap. Nmap ("Network Mapper") is a free and open source (license) utility for network exploration or security auditing.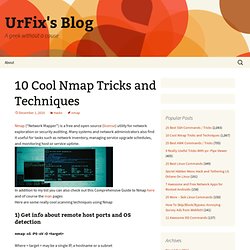 Many systems and network administrators also find it useful for tasks such as network inventory, managing service upgrade schedules, and monitoring host or service uptime. In addition to my list you can also check out this Comprehensive Guide to Nmap here and of course the man pages Here are some really cool scanning techniques using Nmap 1) Get info about remote host ports and OS detection. HowTo: Rip DVDs with VLC Media Player. Have you tried or used VideoLAN's VLC Media Player?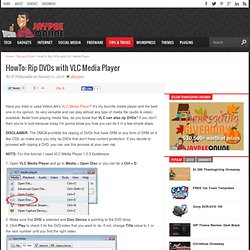 It's my favorite media player and the best one in my opinion. Its very versatile and can play almost any type of media file (audio & video) available. Aside from playing media files, do you know that VLC can also rip DVDs?
---