Amazing
Marienkfer_1::jens_kolk_naturdokument_marienkaefer_makro.jpg (JPEG Image, 900x602 pixels) 9991609_0493597.jpg (JPEG Image, 900x650 pixels) Sleepy Hollow Farm, Woodstock, Vermont.jpg (JPEG Image, 1600x1200 pixels) - Scaled (71%) n02_sean-heavey.jpg (JPEG Image, 990x567 pixels) Fascinatingly Beautiful Women from Andrey Yakovlev & Lili Aleeva.
Have you ever thought of creating your own responsive website?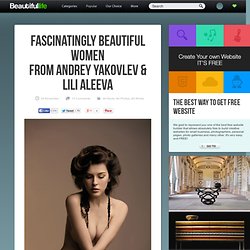 It could be your own personal webpage or your blog or even a site for your business? How about to create a website by yourself using one of today's most advanced website builder? Feel free to use the best website builder with wide opportunities allowing to create beautiful websites of different topics in minutes.
---