Inspiration
The Complete Guide to Not Giving a Fuck. Ok, I have a confession to make.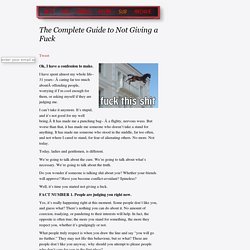 I have spent almost my whole life– 31 years– caring far too much about offending people, worrying if I'm cool enough for them, or asking myself if they are judging me. I can't take it anymore. It's stupid, and it's not good for my well being. - StumbleUpon. 10 bets you can always win...with trickery. 15 New Drinks to Thrill Your Taste Buds. Loveology. The God Who Wasnt There. Some food tips that will change your life &124; Funny Pictures, Videos, Pics. - StumbleUpon. What's more fun than hanging out with your friends, getting plastered, and making an ass of yourself?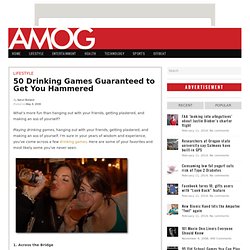 Playing drinking games, hanging out with your friends, getting plastered, and making an ass of yourself. I'm sure in your years of wisdom and experience, you've come across a few drinking games. Here are some of your favorites and most likely some you've never seen. Drop Spots. 100 little things that travel has taught me. Home » featured, popular posts, Travel Prep Written by guest25 June 2012133 Comments Travel has been one of my most valuable teachers.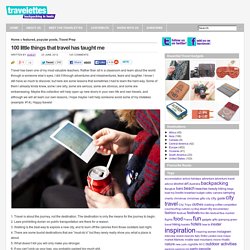 Rather than sit in a classroom and learn about the world through a someone else's eyes, I did it through adventures and misadventures, tears and laughter. Untitled. BarMeister.com: the online guide to drinking. 100 Amazing Hairstyles. We women adore fashion and style.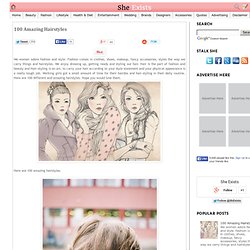 Fashion comes in clothes, shoes, makeup, fancy accessories, styles the way we carry things and hairstyles. We enjoy dressing up, getting ready and styling our hair. Hair is the part of fashion and beauty and Hair-styling is an art, to carry your hair according to your style statement and your physical appearance is a really tough job. Working girls got a small amount of time for their hairdos and hair-styling in their daily routine. How to write shape relief alphabet. 10 Best Sexual Drinking Games. Some of the best sexual drinking games can be done either in an intimate setting with only you and your girlfriend or you can make it a party and have multiple people.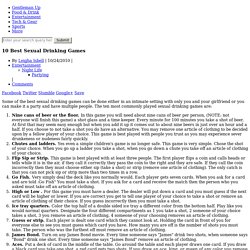 The ten most commonly played sexual drinking games are: Nine cans of beer or the floor. In this game you will need about nine cans of beer per person, (NOTE: not everyone will finish this game) a shot glass and a time keeper. Every minute for 100 minutes you take a shot of beer. At first that may seem easy enough but when you add it up it comes out to about nine beers in just over an hour and a half. Skittles Vodka Tutorial. Jolly Rancher Vodka Tutorial. Language learning. Speak from Day One video course + Language Hacking Guide Buying endless courses, software or even a plane ticket will not help you ultimately speak a language.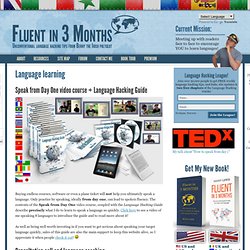 Only practice by speaking, ideally from day one, can lead to spoken fluency. The contents of the Speak from Day One video course, coupled with the Language Hacking Guide describe precisely what I do to learn to speak a language so quickly. Click here to see a video of me speaking 8 languages to introduce the guide and to read more about it! As well as being well worth investing in if you want to get serious about speaking your target language quickly, sales of this guide are also the main support to keep this website alive, so I appreciate it when people check it out!
How to prepare it.
---