Ubuntu
Author: kimchikid Filed under: Linux, Ubuntu
20 major Ubuntu sites you should know about - Kimchikid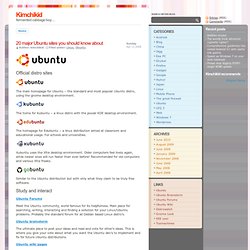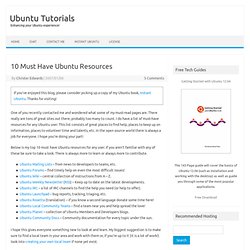 If you've enjoyed this blog, please consider picking up a copy of my Ubuntu book, Instant Ubuntu. Thanks for visiting! One of you recently contacted me and wondered what some of my must-read pages are.
digg Whether you are trying Ubuntu for the first time or you are a long-time Ubuntu power user, you will find below a list of the best Ubuntu resources on the Web. You name it: websites, forums, wikis, blogs and podcasts.
Discover the Best Ubuntu Resources on the Web « Yaser Sulaiman's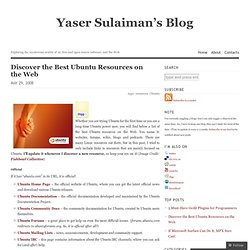 I've already done a post on Some Linux Resources for Beginners so I thought I'd round up some great resources specifically for those starting out with Ubuntu.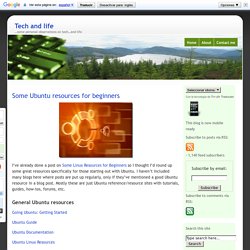 Ubuntu Québec
Un article de Wikipédia, l'encyclopédie libre. Cet article concerne le système d'exploitation.