DigiTal BranDing
Bertrandchovet : #digital #mass-ification #global ... An Instagram short film. Bertrandchovet : #LifeInsurance : Making the ... Life Insurance: Making the Shift from Supply to Demand. The life insurance business—insurance, annuities, retirement—is one of the most dynamic business sectors globally.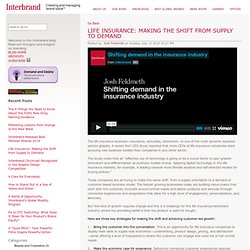 A recent PwC CEO study reported that more CEOs of life insurance companies were pursuing new business models than companies in any other sector. The study notes that an "effective use of technology is going to be a crucial factor to spur greater innovation and differentiation as business models evolve. Bertrandchovet : @bertrandchovet: What #digital... Best Retail Brands 2014. Interbrand Global CEO Jez Frampton on why retail matters—more than ever Read More HMKM's Alison Cardy and Colin Melia on unforgettable retail experiences Read More.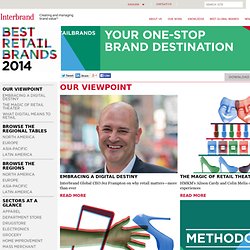 Marketing professionnel, le portail des pros du marketing. Blog adictiz. Frédéric CAVAZZA. Marketing Digital - Entrons dans l'ère numérique. Marketing Alternatif | Street marketing, Buzz marketing et Gueri.
---