Tools Sandbox
Why most Prezi users should be SHOT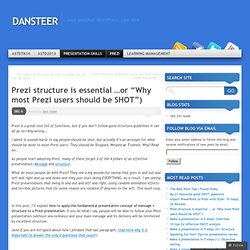 Prezi is a great tool full of functions, but if you don't follow good structure guidelines it can all go terribly wrong…. I admit it sounds harsh to say people should be shot, but actually it's an acronym for what should be done to most Prezi users: They should be Stopped, Helped or Trained. Why? Read on.. As people start adopting Prezi, many of them forget 2 of the 4 pillars of an effective presentation: Message and structure. What do most people do with Prezi?
Mz twitter-1.1-sdl
Abbreviations and acronyms dictionary: Find definitions for over 4,219,000 abbreviations, acronyms, and initialisms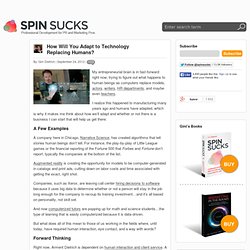 By: Gini Dietrich | September 24, 2012 | My entrepreneurial brain is in fast-forward right now, trying to figure out what happens to human beings as computers replace models, actors, writers, HR departments, and maybe even teachers. I realize this happened to manufacturing many years ago and humans have adapted, which is why it makes me think about how we'll adapt and whether or not there is a business I can start that will help us get there.
How Will You Adapt to Technology Replacing Humans?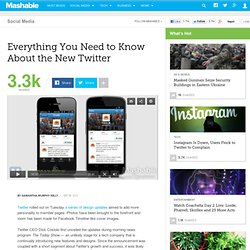 Everything You Need to Know About the New Twitter
Twitter rolled out on Tuesday a series of design updates aimed to add more personality to member pages. Photos have been brought to the forefront and room has been made for Facebook Timeline-like cover images. Twitter CEO Dick Costolo first unveiled the updates during morning news program The Today Show — an unlikely stage for a tech company that is continually introducing new features and designs.
Twitter Profile Header Image Template for Photoshop
You may have already heard that Twitter announced the addition of header images for profiles today, but what if you don't want to just upload a standard 1252×626 header image?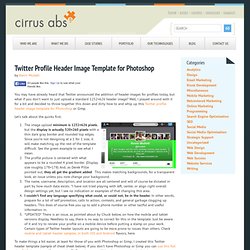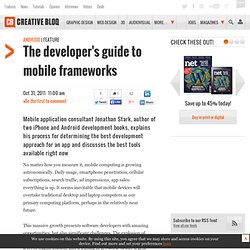 The developer's guide to mobile frameworks
Mobile application consultant Jonathan Stark, author of two iPhone and Android development books, explains his process for determining the best development approach for an app and discusses the best tools available right now No matter how you measure it, mobile computing is growing astronomically. Daily usage, smartphone penetration, cellular subscriptions, search traffic, ad impressions, app sales: everything is up. It seems inevitable that mobile devices will overtake traditional desktop and laptop computers as our primary computing platform, perhaps in the relatively near future.
IDG News Service — The first production-ready version of ThreadFix, an open-source software vulnerability management tool, was released Monday by Denim Group, a secure software development firm in San Antonio, Texas. ThreadFix was designed to bridge the communication gap between enterprise security teams and software development teams in an attempt to decrease the time required to fix software vulnerabilities. The product can import vulnerability reports from different vulnerability scanning sources and export them to a variety of bug tracking systems commonly used by developers.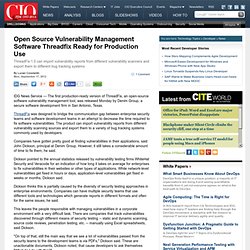 Open Source Vulnerability Management Software Threadfix Ready for Production Use CIO
What Tools do Community Managers Use?
Version Control by Example
The Future of Twitter's Platform Is All in the Cards - Mike Isaac - Social
On June 29, Twitter VP of Product Michael Sippey posted a foreboding 439-word letterto the company blog, broadly sketching the direction Twitter's platform is headed.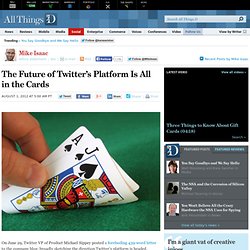 It's no secret that social media is an important part of managing a brand's customer relations and marketing. Facebook and Twitter have become popular channels for customers to recommend or trash products and brands, as well as places for brands to connect with their existing and potential customers.
Easily Converse with Your Customers on Twitter Using itweetlive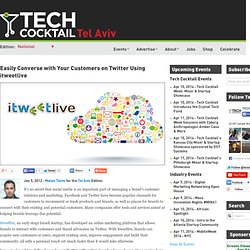 7 Image Search Tools That Will Change Your Life
by Maria Popova What martinis have to do with reverse art lookup and obscure German calendars from the 1990′s.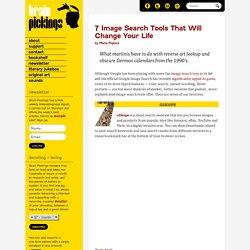 How to Use the New Google Analytics Social Reporting Tool
The new social media reporting tools from Google Analytics provides marketers free social media monitoring and measurement capabilities. The new reporting features provide the most value when coupled with Google+.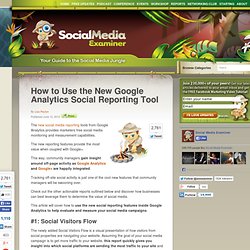 tp://www.prdaily.com/Main/Articles/12_things_to_do_after_you_write_a_blog_post_11575.aspx?utm_source=HootSuite&utm_medium=Social
The Windows 8 Release Candidate is out, and I can report that it is a treat.
Windows 8 Looks Awkward on Large Screens
Service aims to make your email more efficient and effective
If you had to give up your desk phone or your email, which one would you choose? I'm not "going there" when it comes to asking about mobile phones. Still, this choice is hard to think about, because email is such an integral part of every small-business owner's work existence.
What a difference ten years can make! Merely decade ago, we were just getting used to the idea that Apple would survive as an independent company.
Has Microsoft Leapfrogged Apple?
Send Message Menu. Choose from the dropdown menu and communicate any way you like: email, Twitter, Facebook, LinkedIn, and more. Nimble lets you choose your communications strategy quickly to match where it will have the best chance of being seen, read, or acted upon. Take Action Menu.
Contact Management | Nimble Social CRM Software Nimble
A List of Lists of why people Love & Hate lists
How to Stop Google, Facebook and Twitter From Tracking You
On the Internet, every site you visit is recorded. There are tools to help block this act, but what does it really mean to be tracked on the Web? And what types of information do companies have about you?
Five uninstallers that really work
How to Add Multiple Users to a List With One Click!
Using Zemanta For SEO Link Relevancy (And Taking Care of Your Neighbor)
Social Intranet, Social Email & Documents - On Premise or Cloud
Twitter Dictionary: A Guide to Understanding Twitter Lingo
Speed Up Wordpress From 8 Seconds to 1 Second or Less
10 Best Wordpress Plugins To Get More Traffic
445035-1: 21st Century Tools for Efficient Collaboration
Infographics
Citelighter - The fully automated bibliography, research, citation, and internet highlighting tool.
Is SeeSaw the New Pinterest for Twitter?
Chirpaloo™ - Social Media Analysis and Marketing Platform
PostPost - Your Twitter topline and personal Twitter search engine.
Keyword suggestion tool — Google suggest scraper — Übersuggest