Vidz
Reggaeton Latino, Chambonea. Oye Mi Canto. The Origins Of Meme. PLURALITY. SCADshorts: Pencil Face. Scènes de jeu - Metal Gear Solid - Kojima brise l'écran. Ultimate Ping Pong. Le JT de Télé Bien ! Mario Must Die TAS 100% in 45:46.68. Gotye - Somebodies: A YouTube Orchestra. How to hack gmail,yahoo,aol,msn accounts.
Super R-TYPE no miss, no item clear 1of3. When I'm Bored. MC - Glinglin - Nadine / Balan ATV. Eden. Tout Conte Fait. I'm Yours(ukulele) L'influence de l'argent sur l'Homme. Claycat's THE RAID. L'ACCORDEUR vost. Super Mario - 3D Chalk Art (Time Lapse) GEEKAPELLA #4 - Guile Theme Acapella (Street Fighter II) Internet Archive: Digital Library of Free Books, Movies, Music & Wayback Machine. History of the Minecraft Universe. Hezarfen - 3D Animation [2011]
8-Bit Google Maps. Bits: Luigi Wears Red. Dorkly Submit Videos Previous Next.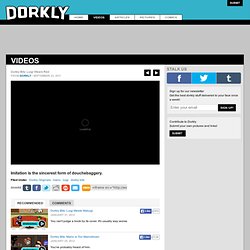 Titanic SUPER 3D. Silent Star Wars. French Toast, short animation movie. Mortys. Mon Ami Charly. Oedipe. Mytho Logique. In Memoriam. Tong. Exit. Blur Studio Gentleman's Duel - 3D short animation film. LOGORAMA : HISTOIRE DE MARQUES, COURT MÉTRAGE. Voici « Logorama », un court-métrage d'animation réalisé par H5, réalisé tel un droit de réponse, sans aucune autorisation des firmes concernées.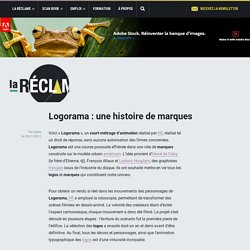 Logorama est une course poursuite effrénée dans une ville de marques construite sur le modèle urbain américain. L'idée provient d'Hervé de Crécy (le frère d'Etienne, dj), François Allaux et Ludovic Houplain, des graphistes français issus de l'industrie du disque. Les meilleurs sites pour vos séries.
---