Fashion
A rule of thumb( ring ) to remember; never leave your home without bangles , bags , clutches , cuffs , beads, bling , jewels , or any other essential piece to complete your ensemble for that matter. Of course you shouldn't wear all of the above at once, unless it's Halloween, but the right mix of accessorizing will glam up your look to the appropriate fashionista proportions. Don't dismiss wearing scarves on warmer days either. The perfect multicolored Aztec inspired scarf can add the right amount of style to your plain white tee and denim cutoffs.
Accessories - Nectar Clothing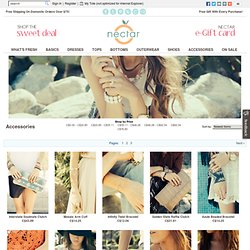 letters to crushes: #293664
Since you guys wanted to see more step-by-step tutorials, I will be doing a series of makeup tutorials starting with one of my favorite looks, smoky eyes . One thing I LOVE about the smoky look is how versatile it is. You can use pretty much any color and you can go from a soft smoky to a really dramatic one.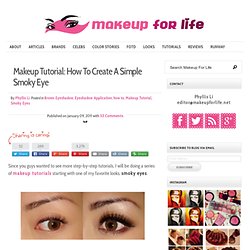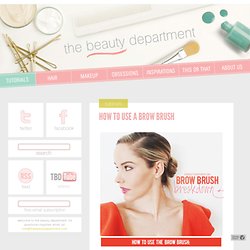 photos/post/design: Kristin Ess Considering nail art + polish colors are all we talk about for the first 20 minutes that we see each other, you don't want to be that girl who has an immaculate mani accompanied by dry, crusty hands. Here in California winter has come to an end (UH, BYE!) but no matter where you are or what season it is, take 5 minutes to make this scrub at home with stuff you probably already have. You wish I was kidding when I say IT'S THE BEST. I'm not just saying that because I'm doing this post.