Flash
Mudbubble Design & Animation
Welcome to mudbubble (my online portfolio) and thanks for visiting. Due to an alarming amount of spam and lack of updates, I've decided to remove the site structure for now. My plan is to get back to basics and upload something fresh and new as soon as possible. I know how open-ended " as soon as possible " can sound but I am eager to show you the latest stuff I've been working on. I just need to build the framework for my design and animations to reside in. Being one rung up from "idiot" when it comes to building websites, please know that I'll get something back up here soon.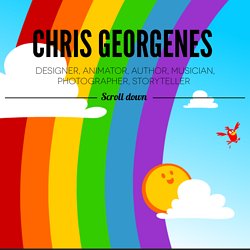 Keyframer
Cold Hard Flash: Flash Animation News, Videos and Links
July 04th 2012 | peterelst | Published in Community A lot has happened over the last couple of years changing the landscape for Flash, particularly when it comes to mobile devices. There was a point not so long ago where there was a clear resurgence and major platforms prominently advertised Flash Player support - those days are no longer. March 12th 2012 | Jens C Brynildsen | Published in Tutorials The camera is what you view the 3D world through. Just as a real camera, the virtual 3D camera applies perspective to your models by adjusting properties such as zoom, focus and position.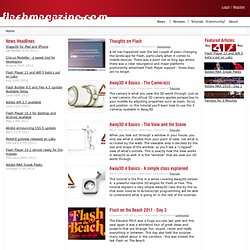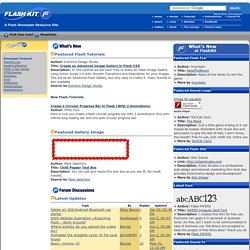 Author: Maggie On Valentine's day, some people will give Valentine gifts to lover or favorite people, such as chocolates, cards and flowers. But in recent years, Valentine???s Day alleged too "commercial." Do you have other better gift ideas in addition to chocolates, cards and flowers? How about create digital Valentine photos flash magazine for your beloved?