Icones
User Icon – iconmonstr
Suffer at the hands of boring bullet points no more!
Listicons - Arrows & Bullets Webfont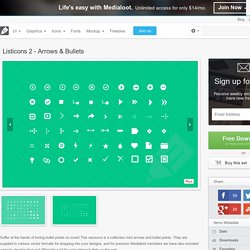 Les concepteurs de sites web ne peuvent pas se passer des icônes pour embellir leurs projets de conception. Un designer a cette capacité de choisir les belles couleurs, des logos, des images de fond ainsi que des icônes pour créer une atmosphère qui correspond en maximum à chaque projet en fonction de la thématique qu'il traite.
www.applicanet.com/2012/07/moteur-recherche-de-icones-gratuites.html?utm_source=feedburner&utm_medium=twitter&utm_campaign=Feed%3A+LaHauteTechnologieNews+%28la+haute+technologie+news%29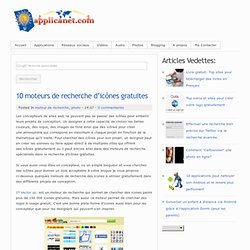 Icons « PSDFan
- Notions de bloc bitmap et vectoriel - Création de bloc - Outil de modification et redimensionnement de bloc - Conserver les proportions d'un bloc - La mise à l'échelle - Les aides au placement de bloc (les repères, règles et axe zéro) - Déplacer un bloc - Dupliquer un bloc - Axe et position de bloc - Rotation d'un bloc - Déformation de bloc - Arrondi de bloc - Inclinaison de bloc - Suppression de bloc (simple et multiple) Chaque élément que vous allez créer dans un document Indesign, ne sera rien d'autre qu'une série de blocs contenants des informations. Celles-ci peuvent être de types textes, images, filets (traits), tableaux.
Indesign - Les premiers pas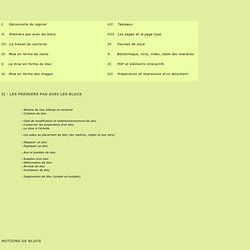 hosting image