Christmas
Make Your Own Holiday Tableware. I love hitting the thrift stores.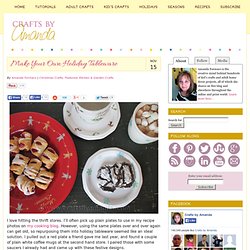 I'll often pick up plain plates to use in my recipe photos on my cooking blog. However, using the same plates over and over again can get old, so repurposing them into holiday tableware seemed like an ideal solution. I pulled out a red plate a friend gave me last year, and found a couple of plain white coffee mugs at the second hand store. Lolly Chessie's Famous CP Christmas Trees - Crate Paper. Hey Everyone!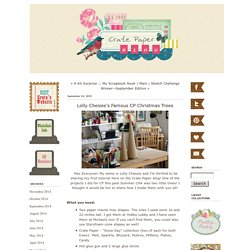 My name is Lolly Chessie and I'm thrilled to be sharing my first tutorial here on the Crate Paper blog! One of the projects I did for CP this past Summer CHA was two little trees! I thought it would be fun to share how I made them with you all! What you need: Two paper mache tree shapes. Balsa wood mini tree. We've had a lot of requests for urban/apartment friendly tree ideas.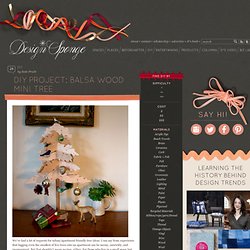 I can say from experience that lugging even the smallest of live trees into an apartment can be messy, unwieldy, and inconvenient. But that shouldn't mean no tree, either.
---