Un peu d'avenure... littéraire...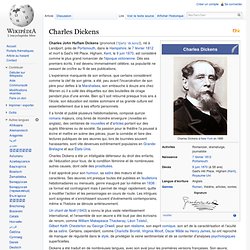 Un article de Wikipédia, l'encyclopédie libre. Charles Dickens Charles Dickens à New York en 1868 Signature L'expérience marquante de son enfance, que certains considèrent comme la clef de son génie, a été, peu avant l'incarcération de son père pour dettes à la Marshalsea, son embauche à douze ans chez Warren où il a collé des étiquettes sur des bouteilles de cirage pendant plus d'une année. Bien qu'il soit retourné presque trois ans à l'école, son éducation est restée sommaire et sa grande culture est essentiellement due à ses efforts personnels.
Charles Dickens
Les Grandes Espérances - texte intégral - In L
Par Charles Dickens Le nom de famille de mon père étant Pirrip, et mon nom de baptême Philip, ma langue enfantine ne put jamais former de ces deux mots rien de plus long et de plus explicite que Pip. C'est ainsi que je m'appelai moi-même Pip, et que tout le monde m'appela Pip.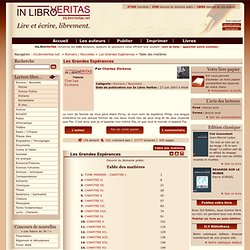 Un article de Wikipédia, l'encyclopédie libre. Pour les articles homonymes, voir Bouvier. Nicolas Bouvier Nicolas Bouvier en 1987 Œuvres principales
Nicolas Bouvier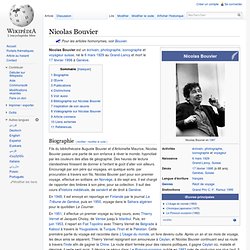 On the road again | Travel
The Way of the Worldby Nicolas BouvierEland, £12.99 Reviewers tend to band about superlatives with casual abandon these days, declaring second-rate works to be masterpieces, hyping the ordinary. Perhaps these easy eulogies are a response to the sheer volume of new material, as if quantity must inevitably lead to more quality.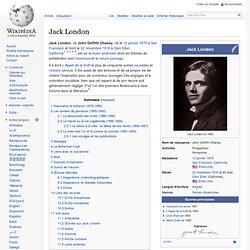 Jack London
Un article de Wikipédia, l'encyclopédie libre. Jack London Jack London en 1900
Très bonne lecture! suis aussi fan! by murakami Apr 8
Jack London
Jack-London.fr : le site français sur Jack London
Martin Eden - Jack London
Le peuple d'en bas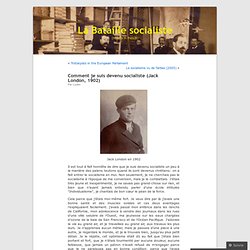 Comment je suis devenu socialiste (Jack London, 1902) « La Batai
Jack London en 1902 Il est tout à fait honnête de dire que je suis devenu socialiste un peu à la manière des païens teutons quand ils sont devenus chrétiens: on a fait entrer le socialisme en moi. Non seulement, je ne cherchais pas le socialisme à l'époque de ma conversion, mais je le combattais.
london_peuple_abime.pdf