Tricks
Best Card Trick Ever
Laser Magician Video
If you watch the following video, you will be able to see one of the world's leading card-throwing experts practicing his craft. With a business card and a flick of his wrist he can pop balloons, extinguish candles, hit targets, etc.: Around the 50-second point, you will also see him impale a tomato with a business card.
Learn how to throw lethal playing cards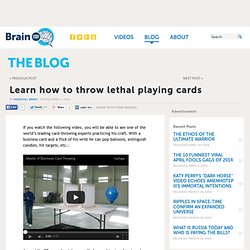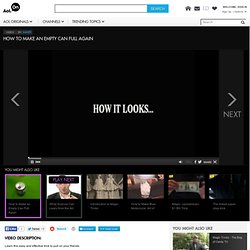 How it looks? How it's done? What you need; Can of soda, piece of paper, black texta, pair of scissors. Trim paper to best fit the can mouth, insert a hole behind the can's mouth.