crafts
Get flash to fully experience Pearltrees
So many things! If you ever come across the opportunity to pick up a few pallets take a look at some of the ideas I have come across for recycling old pallets into furniture and other practical and decorative pieces. I would like to mention that the designs below were found at various sources on the Internet.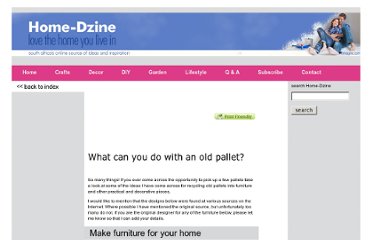 I've invited Amy Clarke Moore, editor of Spin-Off magazine, to introduce you to a fabulous project from the most recent Spin-Off issue: Ingrid Brundin's modular knitting using shell shapes as building blocks.
Build this Hula Hoop Rug and other fun t-shirt crafts. Take your weaving to the next level by making miniature baskets. Click the photo to view the craft.