Artists & Bands
New Store Promotion BEP.Shop | October 31 | @706 | Arno New for Fall in the online shop: scarf/hoodie set for a very special price plus get a FREE gift with orders over $30 Go check out the store!!... Watch APLs "We Can Be Anything" Video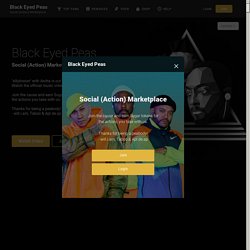 David Guetta :: News
Nero - This Is Nero
This year's 4/20 is like none other. Two states have legalized the recreational use of cannabis, more than 20 have recognized medical use, and legislation is being discussed around the future of this great plant. As the industry's favorite holiday nears, Snoop Dogg and Leafly want you to join the movement. Introducing the #MyLeaf contest, giving two lucky winners an exclusive backstage pass to meet Snoop Dogg and photograph footage behind the scenes of Snoop's Wellness Retreat. Want to win?
Snoop Dogg : Snoop News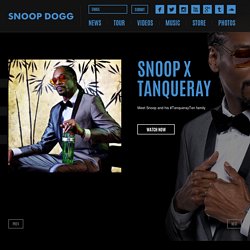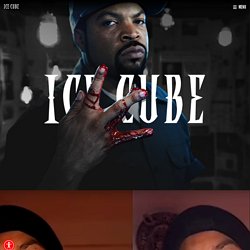 Ice Cube and RareInk have announced a partnership that will create the music industry's first autographed art program for fans. The collaboration will produce a series of original, authentic, limited edition, autographed art pieces that will be unveiled over the next week. "Expanding the interaction with fans of my music by offering limited edition, signed artwork that they are able to share and enjoy with their friends and family is something I feel my fans deserve," said Ice Cube, who in addition to being the RareInk's first artist will serve as the company's strategic advisor. "With RareInk, music fans now have an online destination for unique, autographed art that they know is real. Not only does RareInk create amazing pieces of art that bring my albums and songs to life but a portion of the proceeds will benefit the Minority AIDS Project, an organization I have worked with over the past two decades."
Home : Ice Cube
OWL CITY Official Site - Home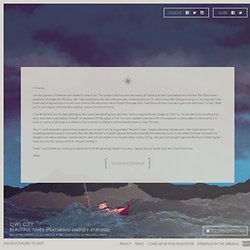 Hi friends, I am flying home to Minnesota and wanted to write to you. This summer is the five year anniversary of Ocean Eyes and I can't believe how fast time flies. Back home I sometimes drive past the UPS place, the Coke warehouse or the old construction sites I worked at prior to OC and I'm reminded how good I've got it. Six years ago I was bored and uninspired and now every time I drive by the old prisons I never thought I'd escape from, I feel that much more fortunate to get to do what I love. For that, I thank you for your support, and more than anything, I praise God with all I have.
Katy B — The official Katy B site
Calvin Harris
Chase & Status : Official Website : Home