EduResources
Skip to main content GOV.UK uses cookies to make the site simpler. Find out more about cookies For a safer, faster, better experience online you should upgrade your browser.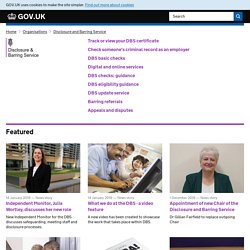 Independent Safeguarding Authority
Hainault Forest Website
ASH including One leaf ash, Single leaved ash and Weeping ash ASPEN including White Poplar and Grey Poplar BIRD CHERRY including Wild Cherry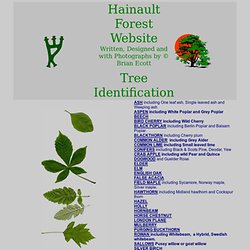 SURF JUX
Job Interview Tips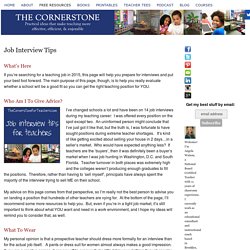 What's Here If you're searching for a teaching job in 2012, this page will help you prepare for interviews and put your best foot forward. The main purpose of this page, though, is to help you really evaluate whether a school will be a good fit so you can get the right teaching position for YOU. Who Am I To Give Advice?
Creating Class E-Books
Hello there! If you are new here, you might want to subscribe to the RSS feed for updates and/or follow me on Twitter . Info on how to contact me is on the About page. Thanks for visiting! This post is inspired by a video presentation given by Ian Addison at last nights TeachMeet Bedford .
Prehistoric puppets and models | British Geological Survey (BGS)
Choose one of our hand puppets or models of dinosaurs and other extinct creatures to download, print and make. All the puppets and models are available as a full-colour version or you can print them in black-and-white if you would like to colour and decorate them yourself. Full instructions are provided.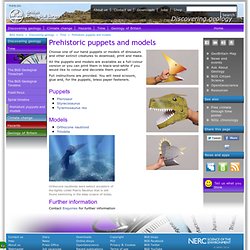 writing prompts: Archive
The Vampire Killer – a short story by Mr Stott It was an exceptionally cold October night, Alex was completing his homework. The wind battered the window and the trees, almost bare with the onset of Autumn, shook violently from side to side. Alex stood to draw his bedroom curtains to try and block out the distractions of the autumn evening.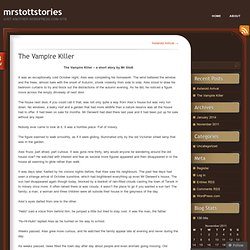 The Vampire Killer « mrstottstories
Learn your Chinese name. The names are in alphabetical order by gender. Click on the first letter of the English name to see the Chinese name. The Chinese names are translated based on the English pronunciation of the names. The Chinese names are written in simplified characters, which are used in Mainland China.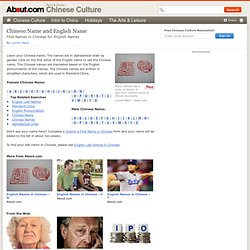 Chinese Name and English Name
chilledteaching - Education Blog & Resource Site
A New Peace Symbol — Fighting Words
Here's an image worth posting on Facebook, putting on a t-shirt, or sticking on a bumper. "Free as a Man," created by Serbian artist Predrag Stakic, is the winner of an online competition conducted by the Human Rights Logo Initiative, which is on a mission to make the design an internationally recognized symbol for human rights. An initial call for entries went out in May and kicked-up 15,000 submissions from more than 190 countries. After a healthy period for public comment, a jury made up of 36 designers, human rights advocates, and concerned politicians from around the world chose 10 finalists . Because the aim of the initiative—which was supported by a host of supporters and partners, including Google , Typo London , and Cinema for Peace —was to create an image "by people for people," the logo is an open source product, free for use without restrictions.