Interesting
Almost Genius. Dayofbirth.co.uk.
Usefull
Pearltrees tips. Funny: Smart tips to make life easier | Xaxor. Almost Untouched Nature - Waterfall Restaurant, Philippines. Image credit Visiting this interesting Waterfall Restaurant located in San Pablo City, Philippines at the Villa Escudero Plantations and Resort can be a truly unique and memorable experience.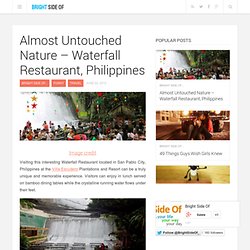 Visitors can enjoy in lunch served on bamboo dining tables while the crystalline running water flows under their feet. Besides enjoying the authentic local cuisine, you can enjoy the almost untouched nature of the region formerly occupied by a farm and coconut plantations. If you need to spend calories after lunch then you have opportunity to do some sports activities like Bamboo rafts . Etymology of Neuroscience Terms. Dust to dust. Joe: Is anything better then a good stogie Biaggio?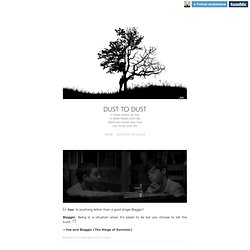 Biaggio: Being in a situation when it's easier to lie but you choose to tell the truth. —Joe and Biaggio (The Kings of Summer) when you see yourself in the mirror, do you see yourself as who you are or do you see the person you've created for others to see? I am invisible, understand, simply because people refuse to see me. - StumbleUpon. Recyclebank. We normally think in terms of drinking our water, or washing with it.
But we eat much of the water we consume. We normally think in terms of drinking our water, or washing with it. 11 Prescription Foods To Cure Your Illnesses | American Anti Aging Mag. Why take pills if you can eat these 11 everyday foods that can help cure most common illnesses?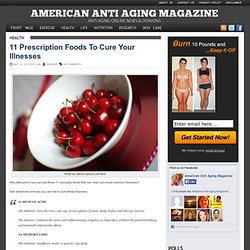 ---