Supplies and Wholesalers
Get flash to fully experience Pearltrees
Order & Return Policies Published Prices & Shipping All products sold at Wholesale Supplies Plus have "Shipping Included in the Price".
Please choose your Language and Operating System. System requirements Select your language and operating system
Plastic Containers Plastic bottles, jars, tubs, tubes, pails, buckets, drums, cubitainers, and hedpaks. 670 items Glass Containers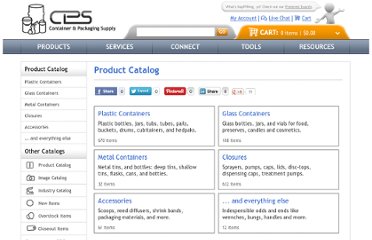 SAEU10 NEW! 4-Needle PR-Series Cutwork Design Collection This PR-Series Cutwork embroidery design collection includes 50 cutwork designs for use with Brother™ PR650, PR650e, PR-1000, and PR1000e machines that have been upgraded with the 4-Needle Cutwork Upgrade (PRCW1). Enjoy creating appliqués, patches, and beautiful cutwork, and explore all the creative options of this unique, high-quality design collection!
These classy blue glass spray bottles feature a unique trigger-style spray top that works wonderfully well at misting perfumes, spritzes, body sprays, and more!