Health Body and Mind
organic vegan products for your health by twigandleafbotanical
The Serotonin Power Diet, by Judith J. Wurtman, PhD, and Nina T. Frusztajer, MD
The Serotonin Power Diet By Judith J. Wurtman, PhD, and Nina T. Frusztajer, MD Boost Serotonin to switch off your appetite and turn on a good mood. Eat carbs—nature's own appetite suppressant—to stop emotional overeating and halt antidepressant-associated weight gain. This research-based diet helps you lose weight and improve your mood.
PeeOnAStick.com
If you are interested in finding out more about feng shui you have come to the right place. Whether you are an expert or a beginner, you can add to your knowledge of feng shui, find a qualified feng shui consultant who can help you enhance your home or business, identify feng shui events and courses near you, and learn more about The Feng Shui Society. Find a feng shui consultantThe Feng Shui Society has a list of accredited feng shui consultants in the UK and Europe.
The Feng Shui Society, Accredited Feng Shui Consultants In The UK And Ireland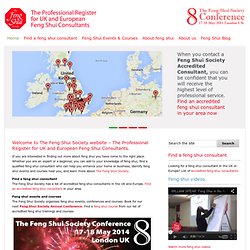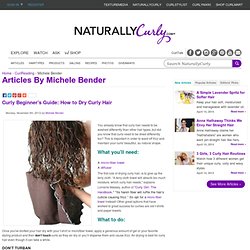 Where curls come to life!
In honor of Breast Cancer Awareness month, many beauty products are doing their part to support the cause this October. We're highlighting hair products that help your curls look gorgeous and also donate some or all of their proceeds to breast cancer organizations and charities. It's a win-win situation for all!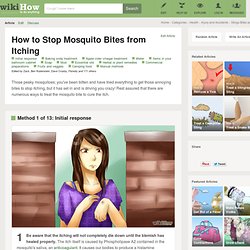 Stop Mosquito Bites from Itching
There are a few commercial items that may or may not be made to treat mosquito bite itching, but still have the intended effect. 1Try Vicks Vaporub®. Keep applying Vicks® to the area, especially if it rubs off.[27] 2Use nail polish (preferably clear). Be sure that the bite is not raw from scratching.
Foods that Speed Metabolism | Speed up your Metabolism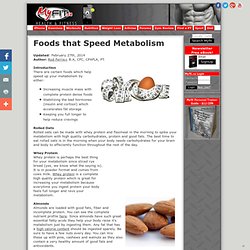 Updated: February 27th, 2014 Author: Rod Ferris+ B.A, CFC, CPAFLA, PT. Introduction There are certain foods which help speed up your metabolism by either: Increasing muscle mass with complete protein dense foods Stabilizing the bad hormones (insulin and cortisol) which accelerates fat storage Keeping you full longer to help reduce cravings Rolled Oats Rolled oats can be made with whey protein and flaxmeal in the morning to spike your metabolism with high quality carbohydrates, protein and good fats. The best time to eat rolled oats is in the morning when your body needs carbohydrates for your brain and body to effeciently function throughout the rest of the day.