Bargains
Restaurant and Food Specials
Free Stuff and Bargains For People Over 50
Did you know that the U.S. government is "committed" to distribute more than $1 trillion in money, services, free trips, and other giveaways? According to our inside source, it's true! Despite the budget battles and sequester, that money is still there and has already been allocated. On a percentage basis, every family's share of the pie comes to around $20,500.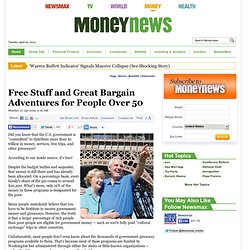 I Buy It 1/2 Off Or You Toss It! : A Penny Closer
Deals and Coupons Search - Dealighted People Powered Shopping
Freebies, Free Samples and Free Stuff
Amazon shopping tips and hacks at ProBargainHunter.com
Update: If you don't feel like messing with the URL's on your own then use these Amazon discount codes to browse the items by department & discount percentage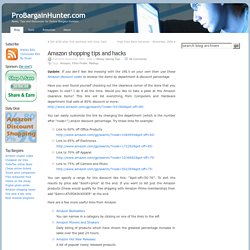 Coupon & Gift Card Earning Sites
Discount Computer Software
Thanks to the TLC show Extreme Couponing, the practice of scouring through one's local newspaper and clipping coupons is suddenly in vogue. Although achieving the monumental savings depicted on TV takes a great deal of dedicated effort, most of us are aware that using coupons–whether they be grocery store printables or promo codes for online retailers–can be an easy and smart way to save money. But coupons only scratch the surface of money saving opportunities that savvy shoppers can take advantage of to fortify their finances.
Beyond Coupons: Ten Surefire Ways to Save Money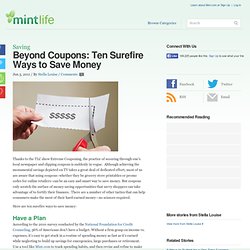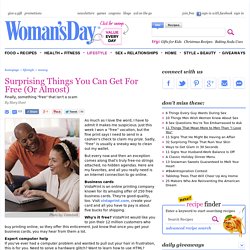 As much as I love the word, I have to admit it makes me suspicious. Just this week I won a "free" vacation, but the fine print says I need to send in a cashier's check to claim my prize.
20% Off your first order
1SaleaDay: Television Accessory Collection [Today's Flash Collection Sale] - 1saleaday
Cosmetics