Recipe and food
I found Tasty Yummies over a year ago, right around the time I began Healthful Pursuit. In fact, Beth's blog was the first to be added to my Google Reader; and later, the first to be posted to my blog roll. What can I say, she's awesome!
Tasty Yummies: Gluten-free + Vegan Lentil "Meat" Loaf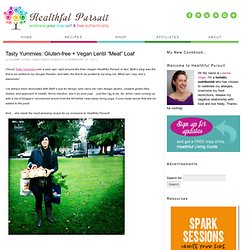 spring asparagus soup. » sunny vegan
This months Lazy Susan was perfect for me.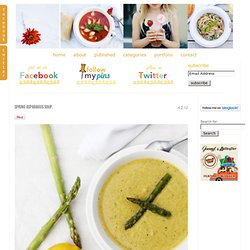 Last night I had the pleasure of having dinner with a group of people taking a Civil Rights Tour through the South. The menu for the night was barbecued pork sandwiches and pork-and-beans, the idea being to give them a little taste of local cuisine (which revolves around pork, apparently). The only problem: Several of the 30 participants were vegetarian.
My Favorite Lasagna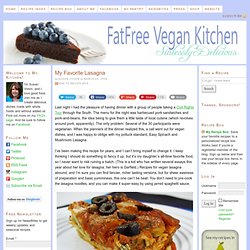 Food Photography: Vegan Desserts - Wagashi Maniac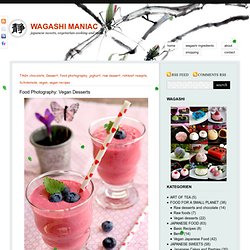 Finally it is spring, and because I'm very busy, here are some pictures and refreshing recipes I didn't blog yet.
Lasagna Recipes for Everyone, from Vegan to Meat and Cheese : Noodleless Zucchini Lasagna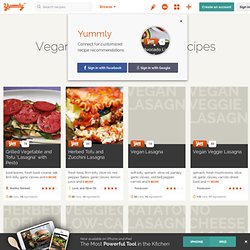 Vegan Zucchini Lasagna Recipes
dried basil, extra firm tofu, carrots, olive oil, lasagna noodles, tomato sauce and 12 MORE soft tofu, oregano, spinach, lasagna noodles, red onion, red bell pepper and 9 MORE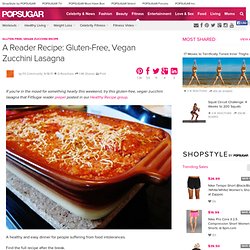 Gluten-Free, Vegan Zucchini Recipe
If you're in the mood for something hearty this weekend, try this gluten-free, vegan zucchini lasagna that FitSugar reader prepel posted in our Healthy Recipe group . A healthy and easy dinner for people suffering from food intolerances. Find the full recipe after the break.
The Fastest Trending Recipes from Top Food Blogs and Recipe Sites | ZipList.com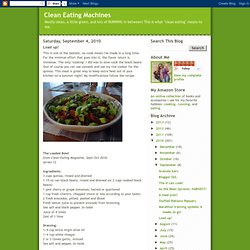 Load up!
This is one of the tastiest, no-cook meals I've made in a long time. For the minimal effort that goes into it, the flavor return is immense.
oh, ladycakes
Nothing Is Impossible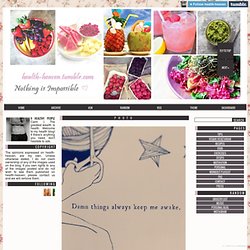 What are some safe natural deodorants? I use Naturally Fresh and its ok, but would love to try something new. :) No Aluminum Chlorohydrate Natural Protection Hypoallergenic Fragrance & Paraben Free Safe for the Environment Non Staining