Ompelu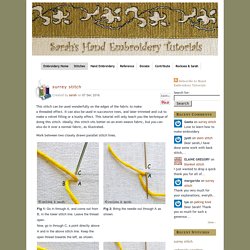 We have been working on our hand embroidery ebook and we would like it to feature some of your works as samples. Please contribute your embroidery work as attachments in the reply/comment box below. Try to upload the images in the highest possible quality, and remember to mention the stitches used, along with your name and location.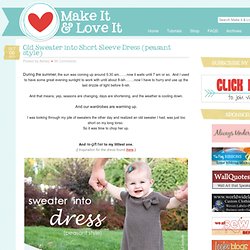 During the summer, the sun was coming up around 5:30 am…….now it waits until 7 am or so. And I used to have some great evening sunlight to work with until about 8-ish……..now I have to hurry and use up the last drizzle of light before 6-ish. And that means, yep, seasons are changing, days are shortening, and the weather is cooling down. And our wardrobes are warming up. I was looking through my pile of sweaters the other day and realized an old sweater I had, was just too short on my long torso. So it was time to chop her up.
Old Sweater into Short Sleeve Dress (peasant style)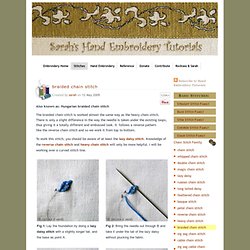 Also known as: Hungarian braided chain stitch The braided chain stitch is worked almost the same way as the heavy chain stitch. There is only a slight difference in the way the needle is taken under the existing loops, thus giving it a totally different and embossed look.
braided chain stitch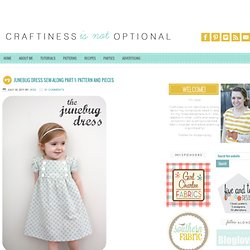 And now for the Junebug dress tutorial/sew along. (without much fanfare apparently) You'll need: 1-2 yards of fabric, depending on child's size. I barely scraped by with one yard for my 2T size 6 buttons-for the pattern I provide no larger than 5/8″