Lastenjuhlat
Girl Parties. Sail away with me DIY party invites | Diaper Style Memoirs. I love a great themed party!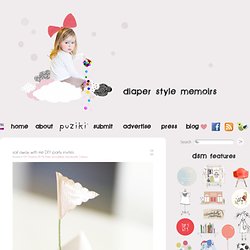 I find myself thinking about party ideas on a daily basis and all the great little things you can create to make your child's day so much more special and one of a kind. sometimes i wish i had more children just so there would be more special occasions to celebrate ;) as much as i do love a great party, i don't believe that a kid's party should break the bank. although, i have been known to go a little crazy at times and spend a little more than the budget allowed. but, i think everyone tends to do so for that special 1st birthday!
Right? Pinwheel Bow with a Sally's Clip. Using 7/8" ribbon fold it as shown.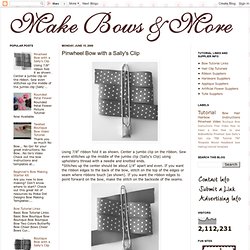 Center a jumbo clip on the ribbon. Sew even stittches up the middle of the jumbo clip (Sally's Clip) using upholstery thread with a needle and knotted ends. *Stitches up the center should be about 1/4" apart and even. If you want the ribbon edges to the back of the bow, stitch on the top of the edges or seam where ribbons touch (as shown). The Party Wagon - Blog. Mini space shuttle cakes. DIY Ribbon Wands. Happy Wednesday blogettes!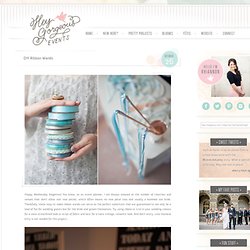 You know, as an event planner, I am always amazed at the number of churches and venues that don't allow real rose petals; which often means no rose petal toss and usually a bummed out bride. Thankfully, these easy to make ribbon wands can serve as the perfect substitute that are guaranteed to not only be a load of fun for wedding guests but for the bride and groom themselves. Try using ribbon or trim in your wedding colours for a more streamlined look or strips of fabric and lace for a more vintage, romantic look. And don't worry, cute Siamese kitty is not needed for this project… I first took advanatage of this clever craft when as a surprise to one of my couples this past August, I created more than 30 brightly hued ribbon wands for guests to wave once they exited the church.
Easter Egg Popsicles. Today I had my little group meet up with some fellow mommies, and I think it was a success.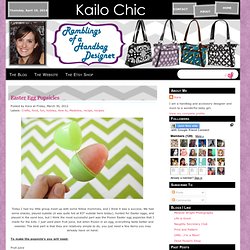 We had some snacks, played outside (it was quite hot at 83° outside here today), hunted for Easter eggs, and played in the sand box, but I think the most successful part was the frozen Easter egg popsicles that I made for the kids. I just used plain fruit juice, but when frozen in an egg, everything taste better and sweeter. The best part is that they are relatively simple to do, you just need a few items you may already have on hand. To make the popsicle's you will need: DIY Pinwheels. Categories Tags Vendors Style Colors.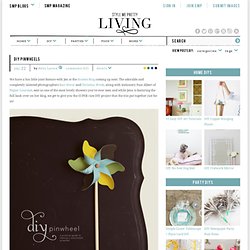 LorAnn flavors: Lolly, lolly, lolly, get your flavors here. First of all, bravo if you are now singing the adverb song from School House Rock.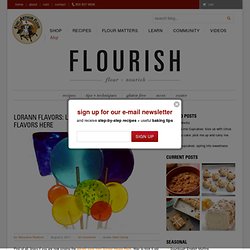 Way to kick it old school. Second, sorry if the song gets stuck in your head all day, it just had to be done. Chocolate Monarch Butterflies. 2 cups dark cocoa melting wafers 2 cups candy melting wafers (the book used orange, I used pink) 3 T white nonpareils 3/4 c dark chocolate frosting 54 brown M&M's Wax paper Toothpicks Small zip top bags A plate or cookie sheet 1.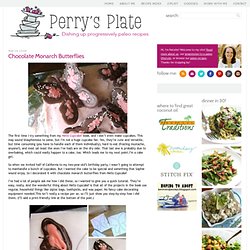 Copy and cut out the butterfly templates from the book. Kara's Party Ideas | Kids Birthday Party Themes. Lollies - a little ART CAN'T HURT. A perfect rainy day thing to do!
The colors make any day better! How to make LOLLIESyou will need: jolly ranchers, candy sticks, parchment paper, foil & a cookie sheet. Dinosaur Party Ideas - by a Professional Party Planner. How to Make Bows : Corkscrew Ribbons. For years I wondered how to make bows like I've seen in Gymboree stores...you know, the cute curly ones that match all the outfits they have?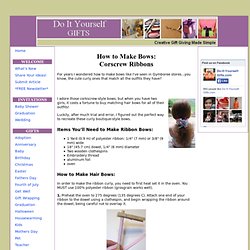 I adore those corkscrew-style bows, but when you have two girls, it costs a fortune to buy matching hair bows for all of their outfits! Luckily, after much trial and error, I figured out the perfect way to recreate these curly boutique-style bows. Items You'll Need to Make Ribbon Bows: 1 Yard (0.9 m) of polyester ribbon: 1/4" (7 mm) or 3/8" (9 mm) wide18" (45.7 cm) dowel, 1/4" (6 mm) diameterTwo wooden clothespinsEmbroidery threadaluminum foiloven How to Make Hair Bows: Lace Princess Crowns - DIY. Homemade Cake Sprinkles. Campfire Cones - Chef Jessica Bright. I love camping!
I love planning our menu and cooking while on a camping trip. S'mores are the proverbial camping dessert and I enjoy them but they can be really, really, really messy. I know, that is part of the fun!
---